This week's ADC Mainshow, 'A Small Family Business', is being performed and produced entirely by those new to theatre in Cambridge. We found out more about what it has been like to bring the show together...
This November, the ADC Theatre's Freshers Mainshow is Alan Ayckbourn's A Small Family Business. Everyone involved in this production is new to Cambridge theatre, so this promises to be an exciting show for all who are keen to show their support for the next generation of Cambridge thespians.
The production perfectly blends comedy with morality, whilst pinning down the Thatcherism of its time, taking you to the 1980s where Jack McCracken, a man of principle in a corrupt world, gets the chance of a lifetime - to take over his family's furniture business. There's just one problem: he's just found out his family is, how do you put it… criminally gifted. After being approached by a private detective armed with revealing information, the morally straight Jack must figure out how he and his corrupt family can survive.
Behind the scenes of the show is Lucia, a first year Education student at Pembroke, and director of the show. For her, the show is a play of contrasts, set to be an exciting night for theatregoers. "It's hilarious but dark, scandalous but sympathetic, a morality play but with very dubious morals," says Lucia, "It's a very, very funny play and a great night out at the theatre. I couldn't have hoped to be working on a more entertaining first show at Cambridge with the most talented, enthusiastic cast and crew."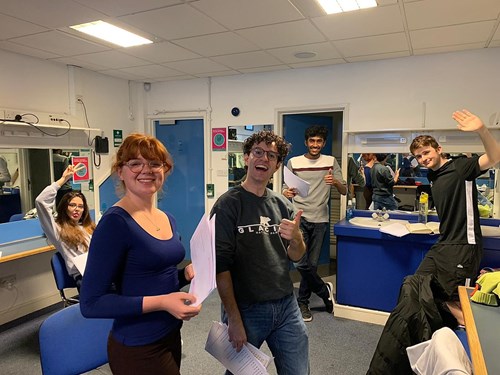 With everyone involved, both onstage and backstage, being a theatre 'fresher', this is a radically unique production. When it came to recruiting the cast and crew, Lucia was excited to see the range of talent out there. "There's a real range of immensely talented people in Cambridge theatre, and everyone's just really excited to be recruited and to be a part of it.
Years and years of experience is not essential, or even preferred, in a freshers' show. "A lot of people haven't had those opportunities to act or be involved in in backstage work especially," says Lucia, "here we have roles that never existed in school, like producers or stage managers."
The experience is something you pick up along the way, rather than needing it to get into the show in the first place. "I think that's something that is increasingly advocated for and present within Cambridge theatre," explains Lucia, "It's about the idea of not needing experience and being able to learn on the job, because ultimately although the ADC and Cambridge theatre scene is incredibly successful, it is for fun."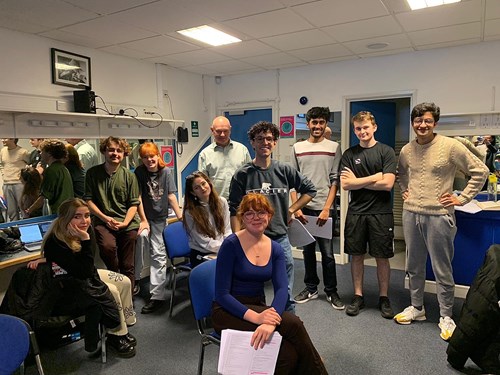 Putting on a show which is run by and starring people brand new to the clockwork world of Cambridge theatre can be daunting and wasn't without its challenges – but that's what made it so exciting. "A lot of things make this whole experience exhilarating: the play is on such a big scale by such by a well-known playwright, Alan Ayckbourn, with the quick turn around and learning to keep up with the fast-paced nature of Cambridge theatre as well. But I also know that I have support there if I need it, with the amazing layer and layers of support from ADC theatre."
The unique thing about fresher's plays is that everybody is interested in how other fields work. "People are willing to lend a hand in other departments or within the crew, actors are willing to help each other, with different scenes. I've definitely learned about Cambridge theatre, what that entails and why people are so excited by it. I've learned that directing in Cambridge is something that I want to do for the rest of my degree."
The tangled world of Jack and his family of thieves and cheats guarantees to make you both hold your breath and burst out laughing.
A Small Family Business is performing at the ADC Theatre between Tuesday 16 and Saturday 20 November at 7.45pm