We speak to the directors, Rishi Sharma and Tom Shortland, ahead of their upcoming production of Amadeus at the ADC Theatre.
So what is Amadeus about?
Amadeus is a play about the rivalry between two composers in eighteenth-century Vienna: established court favourite Antonio Salieiri and maverick upstart Wolfgang Amadeus Mozart. Their complex story, told from Salieri's point of view, is the platform for a huge number of ideas: Salieri's relationship with religion and morality, the social fabric of the Austrian court, and the nature of artistic greatness are all questioned in the play.
For both of us, staging Amadeus seemed like a logical progression from shows we'd previously been involved with. Rishi wrote the play Garry Bonds' Balanced Breakfast which was performed at the Corpus Playroom in May, and Amadeus continues that play's themes of jealousy and rivalry. Tom's interest in music and reinterpretation of well-known scripts was a core reason why he directed a jazz reinterpretation of Henrik Ibsen's Peer Gynt in March. It also represented an opportunity for both of us to do something really unique with a well-known script and push its boundaries as far as possible. 
What makes this show/production unique?
The sheer number of people on the stage. There's an orchestra of eighteen musicians and a cast of fifteen (including two opera singers), and we're recruiting a choir to sing a few pieces. All in all, there are over seventy people involved in the show, of which around half will be on the stage at some point. Let's hope the floor doesn't break. 
Paradoxically, we think that our production is otherwise quite minimalist. The set is sparse and instead emphasises lighting and costume for effect. We're not having a huge team for the sake of having an enormous spectacle: we're doing it because it serves the story at its core. Amadeus is a script which demands ambition: we're just choosing to be ambitious in a different way.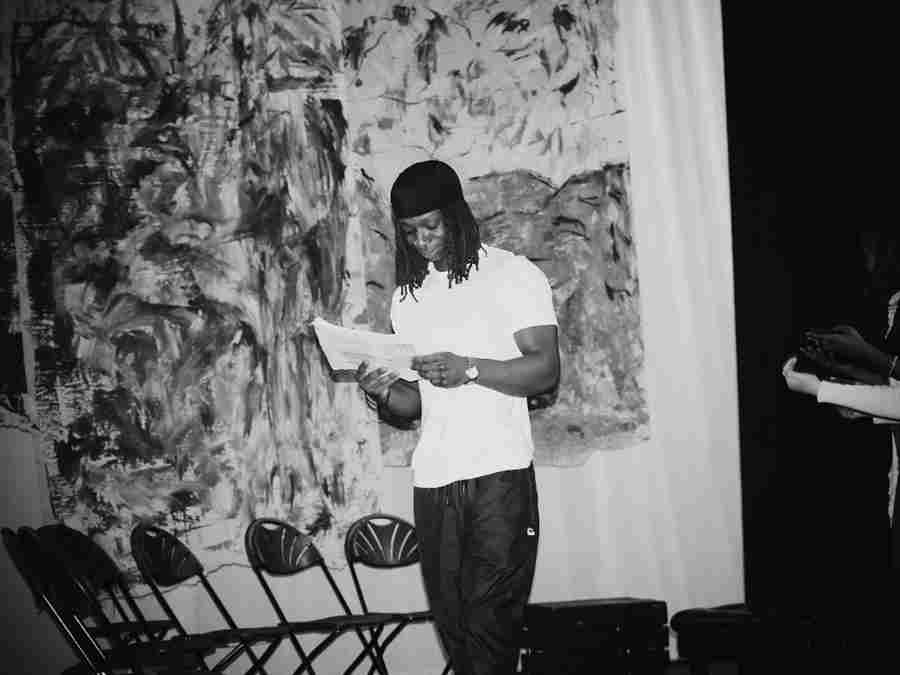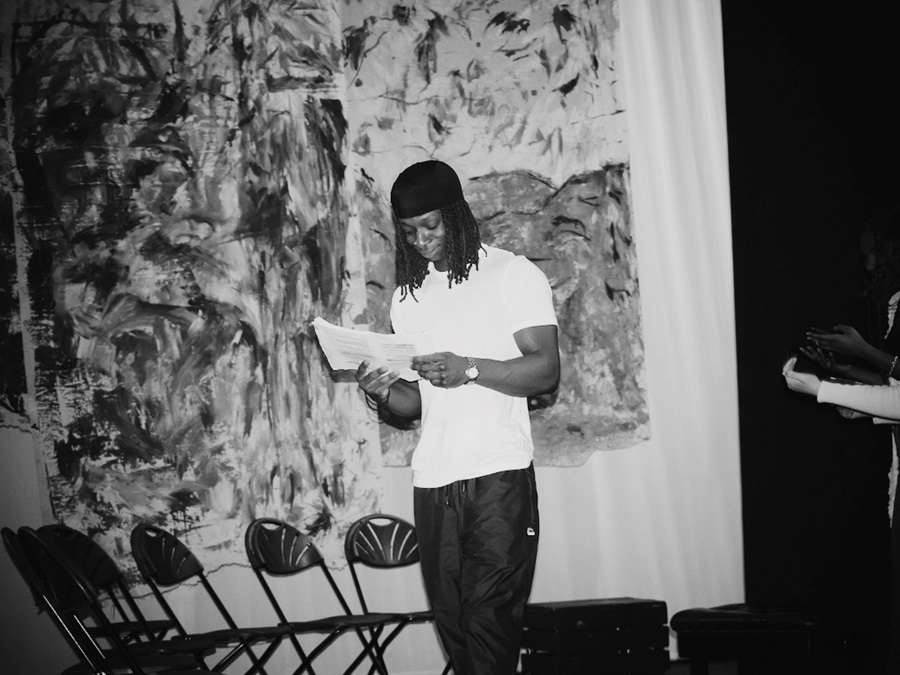 What is your favourite part of the show?
Rishi: Salieri's monologue when he hears Mozart's 'Serenade for Thirteen Wind Instruments' for the first time. I can't wait to see it on stage with the lighting and sound complementing Michael Olatunji's fantastic performance. I'm also a big fan of several of the more unusual orchestral moments (courtesy of our musical director William Want and our amazing music team): we place foreign objects in the grand piano, make terrifying horn calls to signify the fearsome voice of the Lord, and have probably the best C-major chord of all time. You have to hear it to believe it. 
Tom: the iconic moment where Mozart, charmed by the piece Salieri wrote him as a welcome gift, plays the entire piece back to Salieri by memory after hearing it only once. Not only does he play it perfectly note for note, he easily starts embellishing and adapting it. By the time he's finished, Mozart has transformed Saslieri's basic, formulaic march into the recognisable tune of "Non piu andrai". Haran Loganathan as Mozart makes this moment truly spectacular, through his live, adept and expressive piano playing, which perfectly captures the spirit of the character.
Why should audiences come to see this show?
Amazing talent above and beyond what they might expect from a group of students. We have future superstars in our midst in this production, whether that's in the orchestra, in the cast or in the production team. 
Audiences should expect a play that's part-theatrical drama, part-classical music concert. Although we always keep the plot moving forward, we're not afraid to let operatic interludes and incredible dances tell that story for us. Words can only do so much when you're dealing with something as raw as music. Hopefully they'll gain an appreciation for this music when it's placed in some context. 
We want our audiences to be conflicted: to be horrified by Salieri's quest to destroy Mozart, but also to identify with Salieri's agony. This is a delicate balance, but we believe that our incredible cast can pull it off. We also hope that some people in the audience will discover a new appreciation for the music of Mozart, or for classical music as a genre. Our re-orchestrated pieces will hopefully explore the more unexpected reaches of what classical music is capable of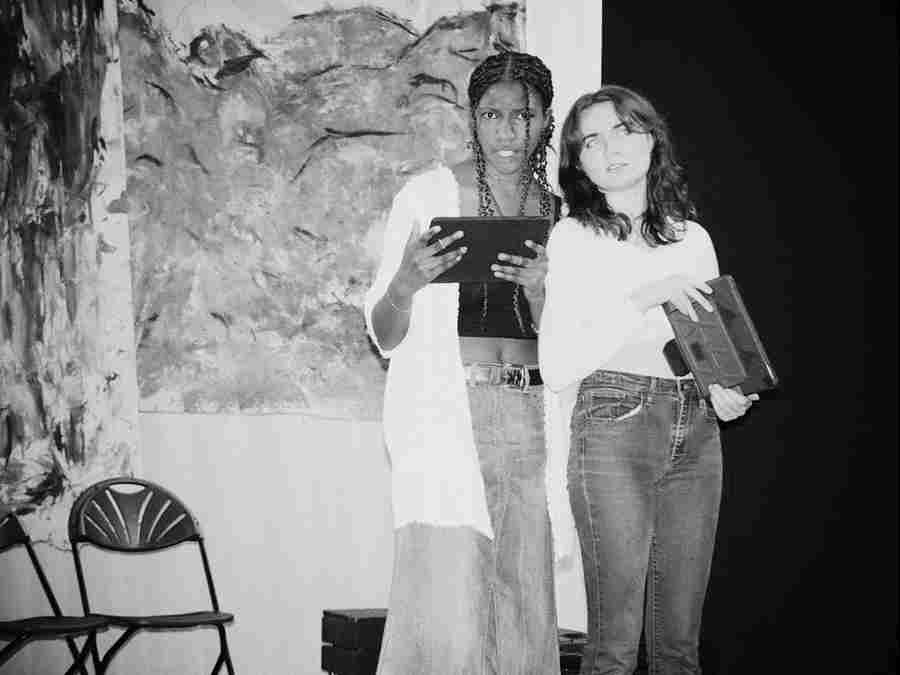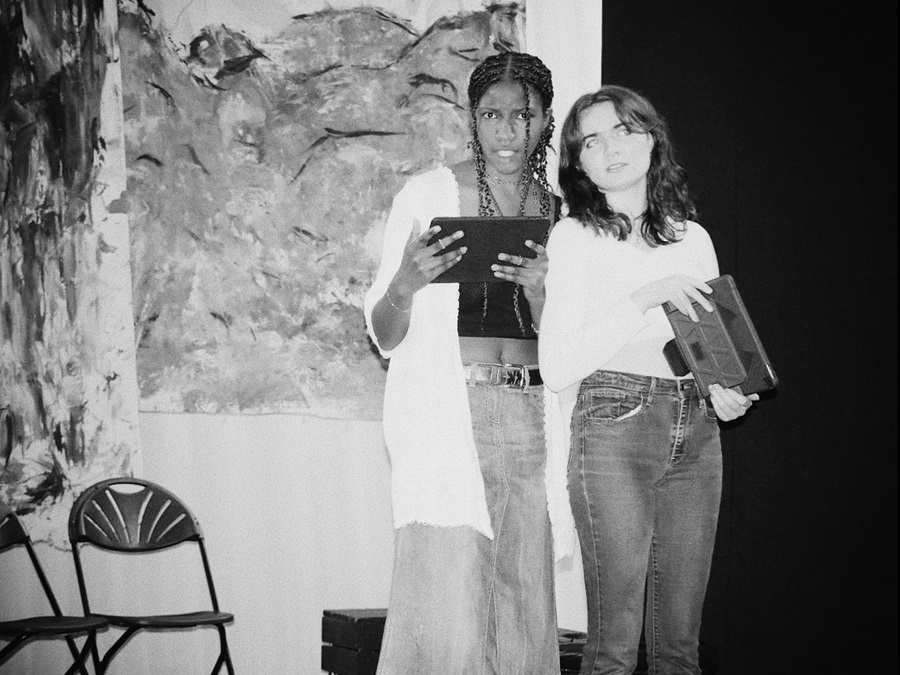 What have you found to be the most rewarding and/or challenging part of the production process?
It's a cliche, but the production has an incredible spirit around it which I haven't seen in many others. Although we've got a large team, everyone is buying into what the other members of the team are doing, which is so crucial to a production of this size with as many moving parts as it has. It's also been incredible working with people with different backgrounds and levels of experience. We've got cast members who have worked professionally as dramatic actors, but we've also got people with experience doing stand-up comedy and ballet. Similarly with the orchestra, we have a surprising number of people who have previously been involved in theatre as techies or actors, and the production team have done every role under the sun. Bringing all these people together on one project has been amazing to watch, and we hope you can see that too when we're on stage!
Amadeus will be playing at the ADC Theatre from Tuesday 25 to Saturday 29 October 2022. Tickets are selling fast. Get yours now from adctheatre.com/amadeus