We spoke to Rosencrantz (Will Males) and Guildenstern (Dan Aspel) about what it has been like rehearsing for this challenging show.
What motivated you to audition for the show?
ROZ:     I've known about this play for a long time, and always been intrigued by it, but didn't get round to seeing it until the recent Old Vic production in 2017. It takes so many things that I enjoy, including Shakespeare, philosophy, parody, comedy and confusing metaphysical dimensions (!) and smashes them all together. It would have been silly to pass up the opportunity! 
GUIL:    I knew that it was a hugely respected play, and I'd got some idea of Stoppard's writing from appearances in Arcadia and The Real Inspector Hound as a student. And, as my brain was beginning to return to some semblance of life after raising three young children during a pandemic, it seemed the perfect opportunity to return to a passion that I'd neglected for far too long.
What have been the best bits and biggest challenges about bringing R&G to life? 
ROZ:     It's been a lot of fun getting to grips with the script. In a play all about words, there tends to be a lot of lines to learn! The speed in which some sections have to be delivered, ping-ponging one word lines back and forth is full of hurdles, but so satisfying when we get it right! 
GUIL:    Meeting such a talented and experienced group of people has been the real highlight. I'm blow away by how professional everybody involved in this production is, and how welcoming they've been to a newcomer. The greatest challenge, by far, has been learning the lines. It has been an epic undertaking of recording, listening, writing, reading, speaking, practising, and occasionally lamenting over many weeks during every spare moment that work and family life allow me. I'll be glad not to listen to my own voice on every commute when this is over.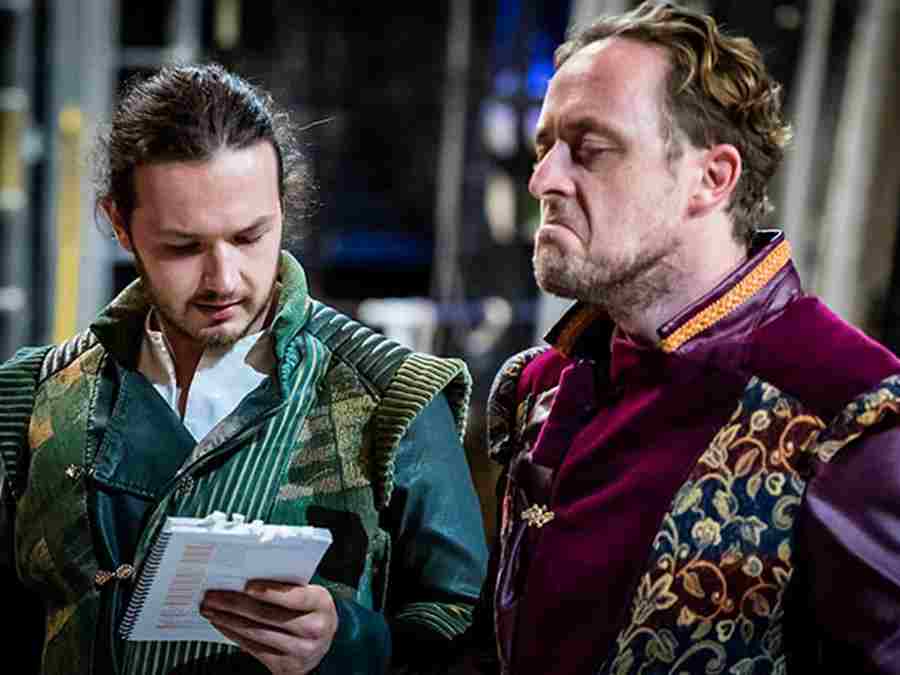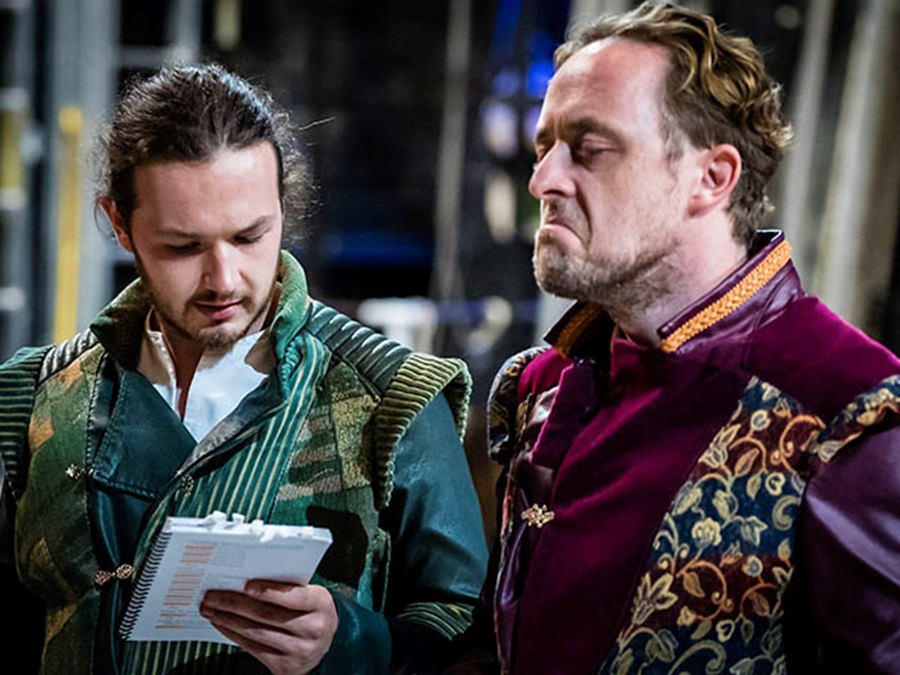 What makes for a good scene partner when tackling Stoppard's script?
ROZ:     Someone that has as much enthusiasm for the text as you do, which has been easy with this play. Each rehearsal has brought to light new understanding and new laughs with every page! 
GUIL:    I agree. You need somebody who finds Stoppard's wonderfully witty repetitions and call-backs just as challenging to order in their mind as you do. And if they're some unspeakably brilliant person who has memorised both their lines and yours by the first day of rehearsal then so much the better.
Who is the most like their character?
ROZ:     That is the question..! The play covers so many topics that it's hard for anyone not to relate to both characters to some extent. They're both strange and brilliant in their own way. We must have been cast this way round for a reason…
GUIL:    You're asking me if Will is more of a loveable dimwit or I'm more of a neurotic pseud? I couldn't possibly say.
What's the last thing you do just before you step out on stage?
ROZ:     I usually forget all my lines and hope they'll come back to me when I need them! That, or wonder if there's still time to run to the loo! After a show is when I tend to eat my body weight in food! 
GUIL:    That, and narrowly avoid having a panic attack.
What is going to surprise people who come to see the show?
ROZ:     Hopefully some impressive coin tossing! But I think the commitment from the other cast members has been astonishing. They really make you feel as if Hamlet is really being played out offstage. Not to mention their patience sitting around at rehearsal listening to us get it wrong. 
GUIL:    If they've not seen it: that a play first performed 56 years ago could still feel so sharp and so ahead of its time. If they have seen it: that Will and I weren't cast in the film adaptation that won the Golden Lion at the 1990 Venice Film Festival. Although, to be fair, I don't think Will was born at that point, and I was only six. Still, a travesty.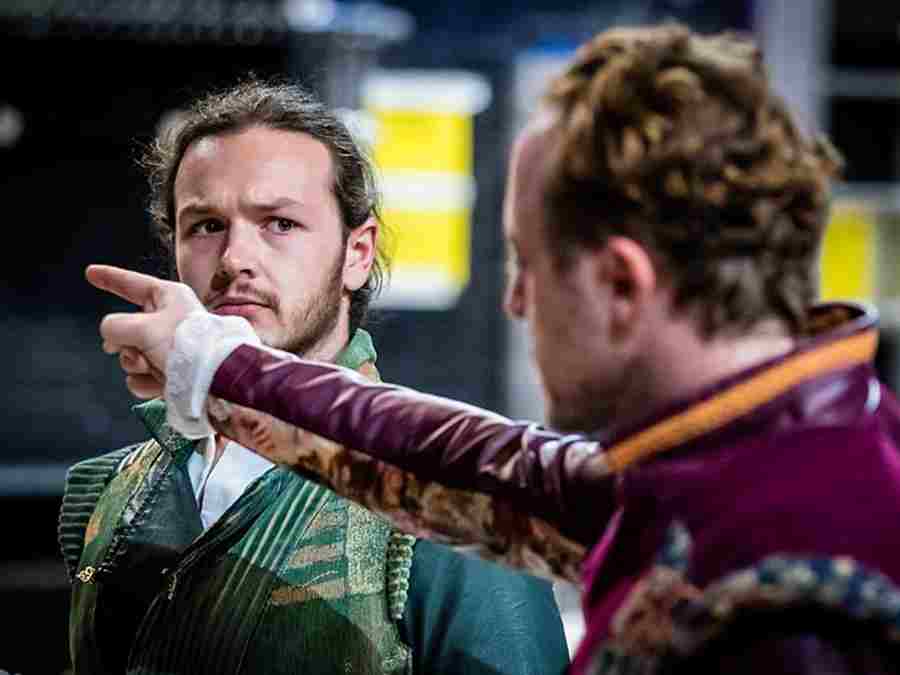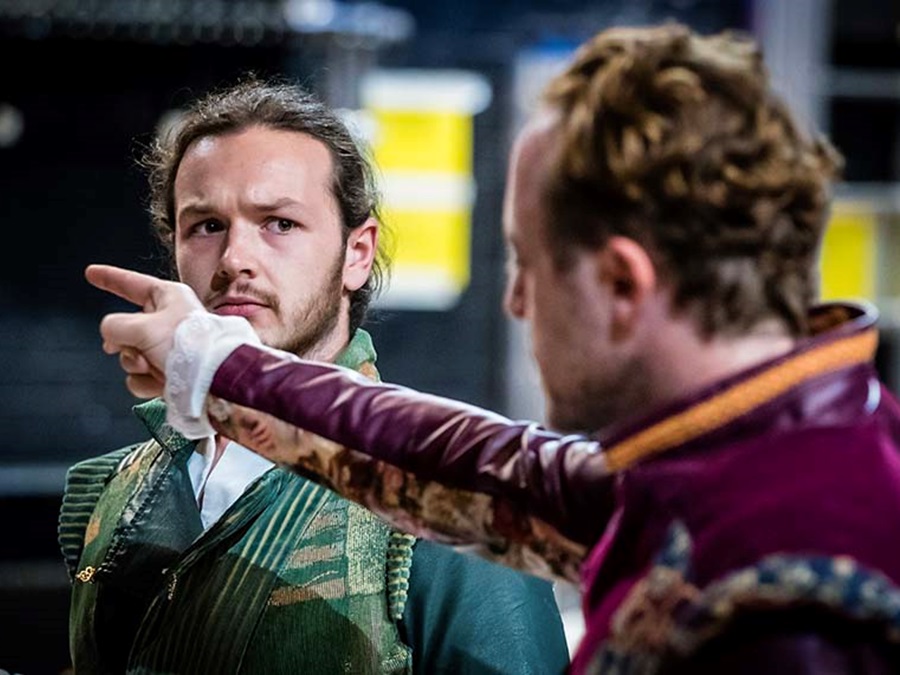 Why should people come to see the show?
ROZ:     This is such a brilliantly written play. It's such a genius concept. Hamlet is one of the most well-known plays and I think it's fascinating how this play interweaves with scenes from Hamlet and you see the play from a completely different perspective. 
GUIL:    For a lot of people, this is their favourite play. One of my friends even revealed that this script is the only manuscript he owns. Not to stereotype people with doctorates in computer science, but it definitely took me by surprise. However, die-hard Rosencrantz and Guildenstern fans aside, I think it's going to offer what all the very best theatre experiences do: wickedly funny comedy laced with moments of almost unbearable tragedy. Plus some slapstick.
You can hear from our co-directors Lesley Ford here and David Sear here. Or hear from the show's design team here.
Performances run from Tuesday 27 September to Saturday 1 October at the ADC Theatre. Tickets are on sale now from adctheatre.com/rosencrantz.