This July, Combined Actors of Cambridge are performing the classic farce THE LADYKILLERS. Here's a small taste of what to expect!
What should an audience expect from The Ladykillers?
A fun evening at the theatre. The combination of the classic and much loved British film and Graham Lineham's talent as a comedy writer (Father Ted and The IT Crowd ) makes for a joyous evening of farce, misunderstandings and fast-paced action.
How have rehearsals been coming along?
Really well thanks! There are so many wonderful characters in this play and the cast have loved bringing out every eccentricity. We know that audiences will love this play as much as we do.
Without spoiling too much, what is your favourite part of the show?
There are so many it is difficult to say – one of my favourites is the return from the robbery... and watch out for the cupboard!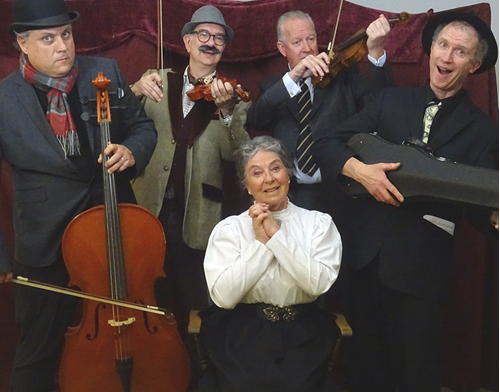 The Ladykillers is performing at the ADC Theatre between Tuesday 12 and Saturday 16 July at 7.45pm