ADC Online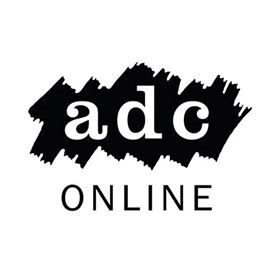 Despite having to close our doors for Easter Term, the ADC Theatre is committed to continuing to provide as many opportunities in theatre to as many students as possible. After all, removing the Theatre's roof and stripping out all of its technical systems didn't stop us two years ago! And so in the spirit of ADC on Tour, the ADC Management Team is excited to launch ADC Online.
ADC Online is a virtual season of theatrical content intended to provide alternatives to live productions throughout the Easter Term. As with all of our seasons, we intend for this to be entirely student-led, and applications are now open!
The season will be shaped by you and we welcome all ideas. This is a strange and challenging time for theatre, but it's also an exciting and experimental one. We would love to receive applications for any and all forms of online theatrical content, both standalone and serialised, established and new writing. The season may include but need not be limited to:
radio plays

video plays

sketch shows

rehearsed readings

monologue clashes

stand-up

improv

concerts

vlog series

animation

creative & technical workshops

panel discussions
As always, the ADC Management Team will be on hand to provide production and technical support. Please don't worry if you're not entirely sure about the technical details of how to realise your idea yet: that's what we're here for. We are already in the process of setting up the technology for pre-recorded productions and live events, with the aim of ensuring that any programmed content is as accessible to as wide an audience as possible.
Applications will close at 11am on Friday 3 April and can be submitted via the Google Form here (or further down this web page). We know that's only a week away so we're not looking for perfectly polished applications. We would rather give you as much time as possible to produce your content.
If you want to chat about your idea with us or ask about anything before you submit, please do feel free to email Jamie and Ellie on applications@adctheatre.com. If you'd specifically like to ask about anything technical, drop Eduardo an email on eduardo@adctheatre.com.
We look forward to hearing from you!