Easter Term Applications
Student applications for our Summer 2018 Season will open on the 22nd January!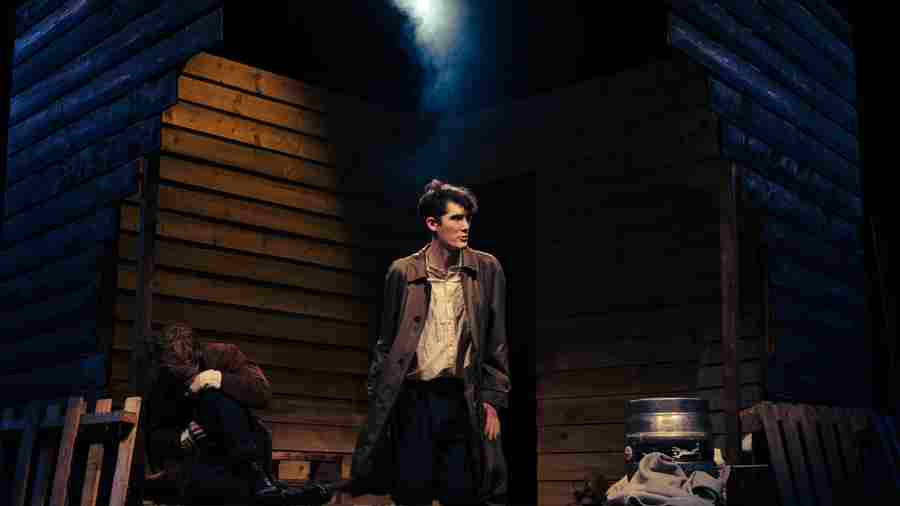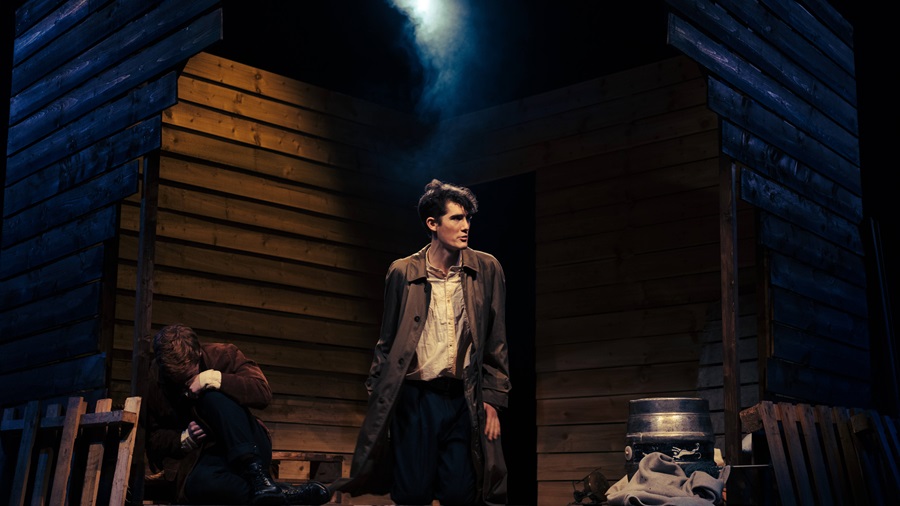 Student applications for our Summer 2018 Season will open on the 22nd January!
Key dates
Thursday 25 January at 8pm  - applications drinks in the ADC Theatre Bar
Friday 9 February at 11am - applications close
Saturday 10 & Sunday 11 February - pitching weekend, every applicant will be allocated a 5 minute slot 
Saturday 17 & Sunday 18 February - longer interviews for some applications
Wednesday 21 February - you will know the outcome of your application
Please click here to complete your application, using our online form.
ADC Theatre Refurbishment | Programming Changes
The ADC Theatre is constantly evolving and updating to meet audience needs and industry standards. For several years the Theatre has been making plans to introduce a ventilation system in the auditorium. These plans are coming to fruition over the summer and the project has now expanded to include two new lighting bridges, repairs to the ceiling and redecoration of the auditorium.
The ADC Theatre will close its doors for 6 months while the work is carried out, but an active programme will be maintained at the Corpus Playroom. We will also be launching 'ADC on Tour', taking the resources of the ADC and mounting productions in pop-up theatres around Cambridge. 
We are absolutely delighted to announce that our first two venues of ADC on Tour are: The Round Church and Ballare (Cindies!) We are incredibly excited to be working with these two venues and we are now opening applications for students to get involved with these shows.
For more information or to apply for ADC on Tour, click here!
How to Pitch Your Show
On the 25 January there will be a drinks evening with members of the panel. At the start of the evening the Theatre Manager, Vicky, will be giving a brief talk on how to pitch your show to the panel. This talk will offer advice rather than a set formula to applicants. After the talk, applicants can chat to the panel and ask any questions. There will also be a discussion on ADC on Tour.
This term the panel has also invested in a small library of plays that applicants will be able to peruse during the drinks evening. We welcome all interested students to grab a drink, grab a play and find whatever interests you!
To borrow a play from the ADC Library, click here.
A guide on how to pitch your show can be found by clicking here.
We are unlikely to programme a show which has been on at the ADC Theatre or Corpus Playroom already in the last 3-5 years. Please check camdram.net for information on when shows have last been put on and get in touch if you have any questions about this.
Any questions?
For more information about the process, please read the information below and if you have any questions please email applications@adctheatre.com.
Aims
The ADC aims to programme seasons of student drama that are diverse, entertaining and exciting. We welcome applications from any student or student group, regardless of experience. All that is required to apply is a creative idea and the passion to see it through.

The show selection panel is made up of two members of the ADC Management team and three student representatives from CUADC and The Fletcher Players. We aim to encourage applications from a wide range of students; from ADC and college drama regulars, through to students entirely fresh to Cambridge Theatre.

The ADC seeks to appeal to the widest range of audiences and our programme is central to this. As such, we encourage applications from the general canon of established playwrights, from forgotten or neglected classics through to works from modern playwrights and works of new writing.
Each term the show selection panel, along with the ADC Executive Committee, sets two prescribed categories. These are set to ensure we have as diverse a programme as possible. Often these categories will relate to specific periods of writing that have been neglected in recent seasons or works from regions that are rarely performed in Cambridge or indeed in the wider theatre industry!

The ADC values the continued passion and support of its students and audiences. We are constantly amazed by the quality of theatre our students present and want to continue offering a wide range of theatrical opportunities. From Sophocles and Euripides, to the classics of Chekhov and Tennessee Williams through to the modern masterpieces of Nina Raine and Lynne Nottage, we want to see it all! The joy of Cambridge Theatre is its breadth and this is what the panel need to see each show selection.
Prescribed Categories 
In a standard term the ADC Management team, in consultation with the resident societies, sets two prescribed categories to guide applications. For the Summer 2018 season the team have taken the decision not to set categories. As the theatre is undergoing maintenance and performances will only take place in the Corpus Playroom, it is felt that prescribed categories would be too limiting.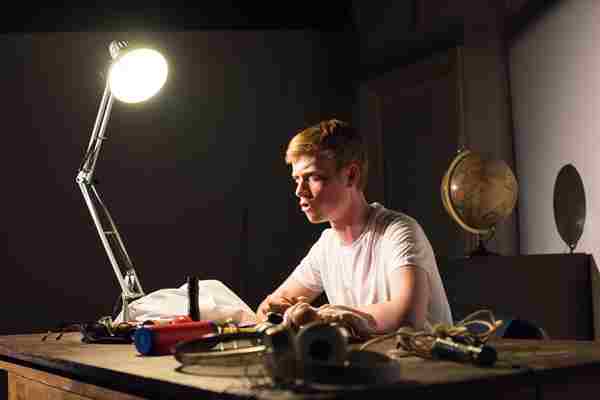 Selection panel
The selection panel is made up five people:
Process
Applying to put on a show is a three-stage process.
The first stage of the process is for you to fill out the online application form which is submitted to the selection panel who will then automatically book you a slot in the second stage.
The second stage gives you the opportunity to tell us why we should programme your show.
Your pitch will last five minutes and we will ask you to focus on three areas:
Why are you passionate and enthusiastic about this show? What makes you want to see it staged?
What are your plans for bringing it to the stage? For example, do you have any unique ideas about casting, set, rehearsal technique, costume, sound, lighting etc?
What do you want the audience to take away from your production?
If applicable, you will be asked to bring a copy of the script at this stage to leave with the selection panel for the duration of the application round. Please note that for new writing we would expect a completed draft of the whole script. However if you are applying as a director and intending to devise or part-devise the show, a completed script is not necessary but we will need you to explain why you have chosen to create the show in this way.
The pitching stage is intended to be about your core ideas, so don't bring along budgets, technical drawings or poster designs: we want to hear about why you want to do the show.
The third stage varies depending on the applications we receive.
You may be asked to come along to a longer interview the following weekend and we will give you a small number of questions to prepare in advance. This is your opportunity to flesh out your idea in more detail, as well as answer any specific questions we may have about your application.
We do not interview all the applicants who end up getting programmed, so don't worry if you are not invited to a longer interview.
Decision - confirming the season
Once we have completed the interviews we will put together the whole season; the new season will be confirmed and released by the end of Wednesday 21st February 2018.
Venues and slot
This term we are programming shows at the Corpus Playroom and for our touring venues. Please be aware that the venues and slots available are very different and shows which work artistically in one venue or slot may be less suited to another, so bear this in mind when choosing which venue and slot to apply for.
Venue
The Playroom is a small space, with audience on two sides of the 4m x 4m stage in an L-shape. It seats 80 people. It has a limited backstage area and more technically limited than the ADC, but can still accommodate a fairly complex set.
Information about Touring venues will be released on Monday 22nd January.
Slot
Playroom Mainshow: Tue - Sat, 7pm, running time 2hr

Like the ADC Mainshow, the Playroom Mainshow appeals to our local town audience as well as our student audience. It can have a short interval.
Playroom Lateshow: Tue - Sat, 9.30pm, running time 1hr 15

The Playroom lateshow is the ideal slot for new student writing and also for comedy and musical shows which are on a smaller scale than the ADC Theatre or have a more niche appeal.
Playroom One-Night Stand: Mon, 9.30pm, running time 1hr 15
This slot is similar to the Playroom lateshow slot, but only one night.
Have a look at the what's on pages to have a look at the shows we have programmed this season and get in touch with applications@adctheatre.com if you have any questions about which slots would suit your show.
Available slots
We will be programming weeks 0 - 4 and 7-8 at the Corpus Playroom. Our touring shows will take place in week 1 and week 3 of term.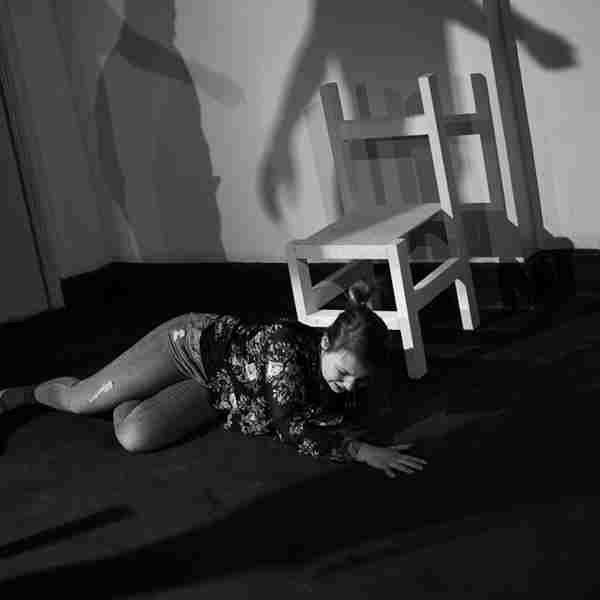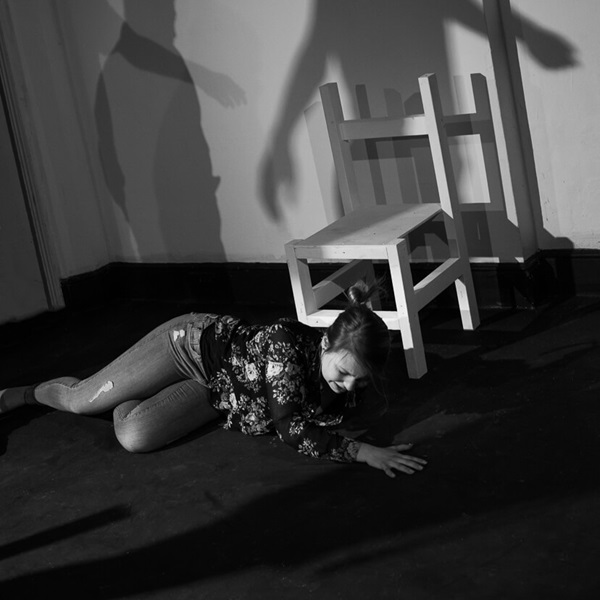 Funding
It is possible to apply for funding from one of the student companies based in the ADC Theatre and Corpus Playroom.
Performance slots and funding are separate things: your production may be offered a slot at one of our venues, but not funding from one of the resident companies. In that case there are numerous other Cambridge student drama societies who will fund your show. We strongly discourage self-funded shows.
Cambridge University Amateur Dramatic Club (CUADC)
The Cambridge University Amateur Dramatic Club is the oldest and largest student drama society in Cambridge. As well as being the main production company at the Theatre, the CUADC are at the centre of student dramatic activity in Cambridge, running workshops and encouraging participation in theatre.
They present a varied programme of mainshows and lateshows at the ADC Theatre each season. They offer their productions assistance and support and are committed to holding open applications and auditions.
Fletcher Players
The Fletcher Players are the resident company at the Corpus Playroom, and the drama society of Corpus Christi College. Their productions showcase new writing, traditional classics, comedy, cutting-edge political drama and occasionally dance.
Cambridge University Musical Theatre Society (CUMTS)
Founded in 1998, Cambridge University Musical Theatre Society has been behind the very best musical theatre taking place in Cambridge, presenting a wide variety of shows a year and providing opportunities for all musical enthusiasts - from actors to technicians - to work on high-quality and enjoyable musical theatre productions.
Rights
The rights-holders of most plays and musicals require you to purchase performing rights before a production can be staged.
If you are unsure who holds the performing rights to the play you want to put on then a good place to start is Samuel French, who hold rights to lots of shows and also know who holds the rights to others.
We strongly advise you to check whether the rights are available before applying as we are not able to programme shows where rights are not available. We do understand that it may not be possible to confirm this with the rights holders, but if you can get as much of a sense as possible, that would be appreciated.
At the pitching stage you will be asked to confirm whether you have looked into the rights for your production.
Other Information
You can apply with more than one production, or for more than one venue or slot. You should be aware, however, that spreading yourself too thinly can weaken all your applications: we are interested in a passion for a specific production rather than a general desire to stage something.
Applications do not have to include any specific production roles. For example, a producer can apply without a director.
Our resident companies are committed to open auditions/applications for cast and crew positions. If you are applying with a show that has been pre-cast, please be aware that they may not be able to offer you funding.
We are only accepting electronic applications. 
If you have difficulty with the form or any other questions, please contact us.