ADC Theatre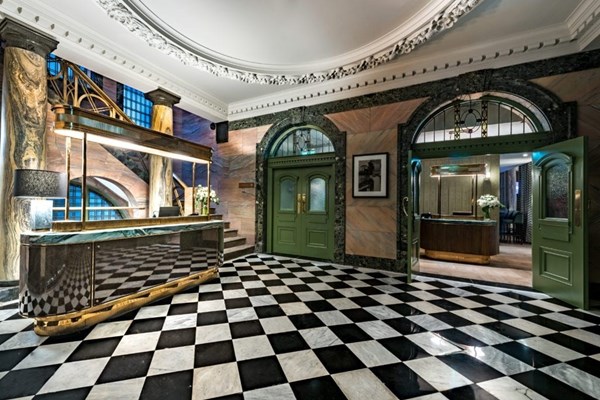 Mon 28 - Tue 29 November
Scary Old World
Do you like science fiction? Do you like space hotels? Do you like hierarchy? Well then, come closer and take a peek, for we have the sketch show for you.

Travel through the different rooms of the space hotel, and notice for yourself the different occupants and their respective plights. See the scientist creating a new weapon of mass destruction, see the CEO of an AI company fall in love with one of his own creations, see the drunk and depressed manager of the hotel. See humanity in all its depressing highs and even more depressing lows!

It is all waiting for you. As we go through each room, we'll travel up the floors, and up the hierarchy. We may even reach the penthouse suite..

This production is recommended for ages 18 and above.

Times
Mon 28 November at 11:00pm
Tue 29 November at 11:00pm
Tickets
MON £7–£10, TUE £8–£10.50
The ADC Theatre is Britain's oldest University playhouse, today administered and maintained by the University of Cambridge. Plays have been presented on the site since 1855, when the Cambridge University Amateur Dramatic Club (CUADC) was founded, and the society met and performed in the back room of the Hoop Inn, which stood almost exactly where the ADC Theatre stands today.  Today, the ADC Theatre is the centre of University drama in Cambridge, run almost entirely by students with no Faculty involvement. 

Access
When you arrive at the ADC Theatre, there are power assisted doors to the Box Office. In the foyer there is a lift which leads up to the bar and auditorium. The accessible toilet is located on the ground floor across the foyer. Further information can be found here.
If you are booking a wheelchair seat in the ADC auditorium for the first time, please call the Box Office on 01223 300085 or email access@adctheatre.com. We will then alter the permissions of your ADC account so that you can access the wheelchair seats on our website when you book in the future. 
Complimentary tickets are available for full-time carers.
The ADC Theatre and Corpus Playroom is fitted with an infra-red audio system designed to help deaf and hard of hearing patrons. If you are using the system for the first time, please arrive early and seek advice from our Front of House team.
Assistance dogs are welcome in both of our venues. Please call the Box Office or email the above address when booking to ensure you are seated appropriately.