ADC Theatre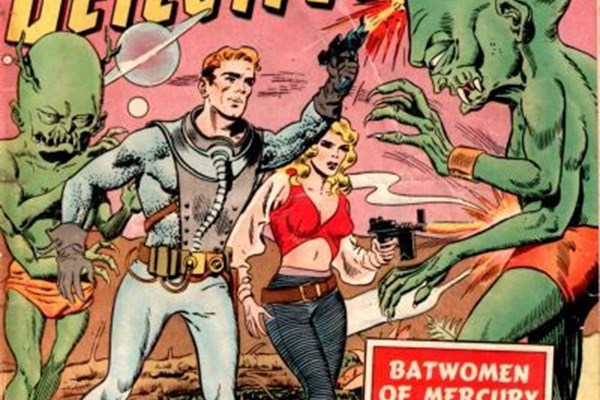 Thu 26 - Sat 28 November
Space Mystery: A Mystery in Space
Jake Rose & Jasper Cresdee-Hyde
ON SALE 16 OCTOBER

Delightfully self-referential', 'A true classic', and 'would pay money to see this!' are just some of the comments the writers made up to describe the biggest mystery since that Cluedo game you played with your family last Christmas: SPACE MYSTERY: A Mystery in Space.

When a string of murders litter the quadrant, Space Force Detective John Woods is brought onto the case to investigate. He's the force's greatest weapon, but maybe its biggest weakness, and also its biggest coffee drinker. What will he do when he finds his name all over the murders? How will his robotic partner Trix navigate the fine lines of her code and her simulated love for her friend? And can our intrepid heroes solve the mystery of the murder in space?
Times
Thu 26 November at 11:00pm
Fri 27 November at 11:00pm
Sat 28 November at 11:00pm
Tickets
STREAMING ONLY £4
This event will be live streamed from the ADC Theatre. There will be no audience at the Theatre.
Address
ADC Theatre, Streaming Only