ADC Theatre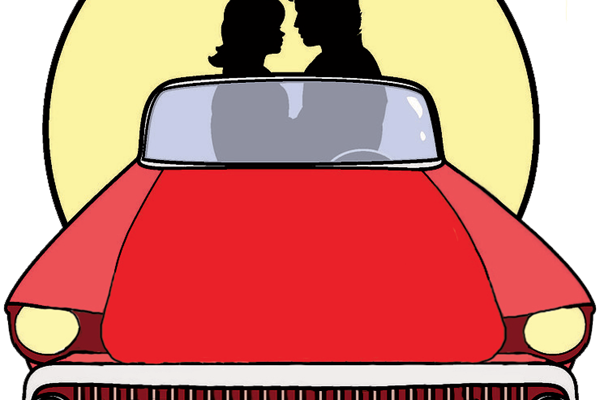 Wed 1 - Sat 11 September
Pied Pipers
Grease
Jim Jacobs & Warren Casey
We have reduced the capacity for this event to ensure that we can observe social distancing guidelines if these are still in place at the time of this production. 

Like greased lightnin', the iconic musical Grease thunders into the ADC Theatre this spring.
We follow summer lovers Danny and Sandy as they and their friends navigate the trials of high school, all to the unforgettable rock n' roll soundtrack that has defined generations.
Since its electric debut in the early 1970s, Jim Jacobs & Warren Casey's Grease has remained one of the world's most popular and enduring musicals. Funny and frank, it features the hit songs Summer Nights, Greased Lightnin', and Hopelessly Devoted to You. Say You're The One That I Want to the Pied Pipers' production of this classic show. 
Times
Wed 1 September at 7:45pm
Thu 2 September at 7:45pm
Fri 3 September at 7:45pm
Sat 4 September at 2:30pm
Sat 4 September at 7:45pm
Tue 7 September at 7:45pm
Wed 8 September at 7:45pm
Thu 9 September at 7:45pm
Fri 10 September at 7:45pm
Sat 11 September at 2:30pm
Sat 11 September at 7:45pm
Tickets
TUE £10–£13, WED/THU £12–£14, FRI/SAT £13–£15
The ADC Theatre is Britain's oldest University playhouse, today administered and maintained by the University of Cambridge. Plays have been presented on the site since 1855, when the Cambridge University Amateur Dramatic Club (CUADC) was founded, and the society met and performed in the back room of the Hoop Inn, which stood almost exactly where the ADC Theatre stands today.  Today, the ADC Theatre is the centre of University drama in Cambridge, run almost entirely by students with no Faculty involvement. 

Access
When you arrive at the ADC Theatre, there are power assisted doors to the Box Office. In the foyer there is a lift which leads up to the bar and auditorium. The accessible toilet is located on the ground floor across the foyer. 
The ADC Theatre is conveniently located near the Park Street Car Park, which has 7 disabled parking bays.
If you are booking a wheelchair seat in the ADC auditorium for the first time, please call the Box Office on 01223 300085 or email access@adctheatre.com. We will then alter the permissions of your ADC account so that you can access the wheelchair seats on our website when you book in the future. 
Complimentary tickets are available for full-time carers.
The ADC Theatre and Corpus Playroom is fitted with an infra-red audio system designed to help deaf and hard of hearing patrons. If you are using the system for the first time, please arrive early and seek advice from our Front of House team.
Assistance dogs are welcome in both of our venues. Please call the Box Office or email the above address when booking to ensure you are seated appropriately.