ADC Theatre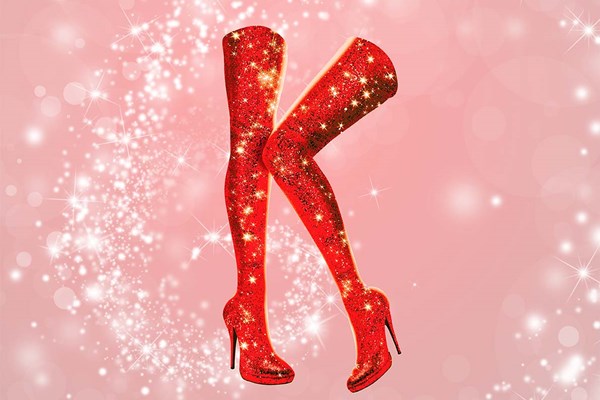 Thu 2 - Sat 11 June
Festival Players
Kinky Boots
Content warning [May contain spoilers]
Please click on the words 'Content warning' above to see a full list of content notes for this production.
Based on an unlikely but true story, with its origins in a 1999 BBC2 documentary, "Kinky Boots" the musical became a Tony and Olivier award winning sensation!

Price & Son is a struggling Northampton shoe factory, where the 'son', Charlie Price is about to abandon the family firm to its fate until the arrival of Lola, a fabulous drag queen in need of some sturdy stilettos. As they work to turn the factory, and some attitudes, around, this mismatched pair find that they have more in common than they ever dreamed possible.

A show full of heart, hope, 16 original songs and huge celebration of performance, togetherness, high-heels and glitter!
This production is suitable for all ages
Times
Thu 2 June at 7:45pm
Fri 3 June at 7:45pm
Sat 4 June at 2:30pm
Sat 4 June at 7:45pm
Tue 7 June at 7:45pm
Wed 8 June at 7:45pm
Thu 9 June at 7:45pm
Fri 10 June at 7:45pm
Sat 11 June at 2:30pm
Sat 11 June at 7:45pm
Tickets
Opening Night £12.50–£15 | £13.50–£18