Corpus Playroom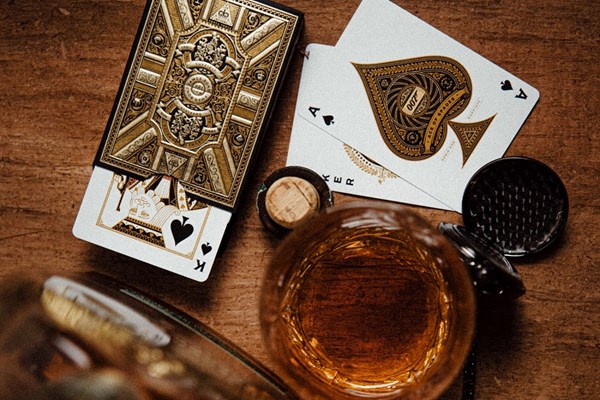 Tue 9 - Sat 13 November
The Man Who Wouldn't be Murdered
Lily Blundell
Content warning [May contain spoilers]
Please click on the words 'Content warning' above to see a list of content notes 
It's 1932, prohibition has swept New York, and Tony Morino owns a small underground speakeasy in the Bronx, selling bathtub gin so steeped in ethanol it could easily kill you. Business is terrible, so along with three friends, he hatches a plan – take out life insurance on the drunken, good-for-nothing new employee at his bar, Michael Malloy. After one of them pretends to be Malloy's brother and fake documents are forged, the crew successfully take out $68,000 of insurance on Malloy's life, and the three get to work on murdering their target.

There's only one problem: the man is impossible to kill.
Times
Tue 9 November at 7:00pm
Wed 10 November at 7:00pm
Thu 11 November at 7:00pm
Fri 12 November at 7:00pm
Sat 13 November at 7:00pm
Portrayals of alcohol abuse
Portrayals of death/murder
The Corpus Playroom is owned by Corpus Christi College, and managed by the University of Cambridge through the ADC Theatre. The College drama society, the Fletcher Players, are the resident company.
The L-shaped studio is Cambridge's primary fringe space, showcasing a variety of productions, with an emphasis on new writing. Seasons are programmed simultaneously with the ADC Theatre.
Access
Please note: This venue is not wheelchair accessible. 
Complimentary tickets are available for full-time carers.
The Corpus Playroom is fitted with an infra-red audio system designed to help deaf and hard of hearing patrons. If you are using the system for the first time, please arrive early and seek advice from our Front of House team.
Assistance dogs are welcome in both of our venues. Please call the Box Office or email the above address when booking to ensure you are seated appropriately.
The Corpus Playroom has gender-neutral toilets.
Address
Corpus Playroom
10 St Edward's Passage
Cambridge
CB2 3PJ
Get directions