ADC Larkum Studio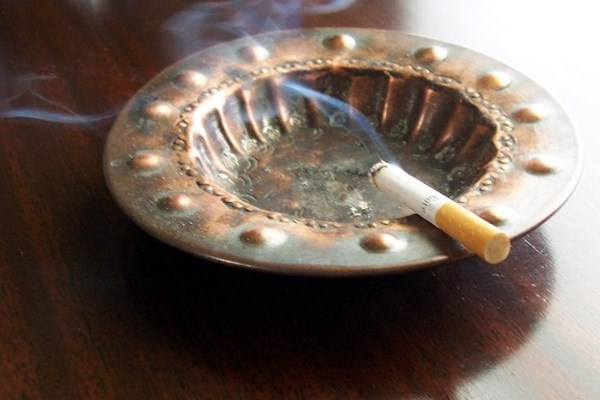 Thu 10 - Sat 12 November
Ashtray
Oluwatayo Adewole
Content warning [May contain spoilers]
Ashtray is a play about those little interactions that you have in the smoking areas of queer bars. Whether it's the fleeting compliment, a quick snog, or a conversation which makes you a new friend for life. In the show we follow three different stories of people loving and fighting out in the cold night air.

There's something for everyone here in the piece of new student writing which uses the space of the smoking area to interrogate desirability politics, gentrification and more, but also to tell very human stories which we can all connect to.

This production is recommended for ages 15 and above.
Times
Thu 10 November at 8:00pm
Fri 11 November at 8:00pm
Sat 12 November at 8:00pm
discrimination and/or bigotry (racism, homophobia, transphobia, sexism, ableism, anti-Semitism, Islamophobia)
The ADC Theatre is Britain's oldest University playhouse, today administered and maintained by the University of Cambridge. Plays have been presented on the site since 1855, when the Cambridge University Amateur Dramatic Club (CUADC) was founded, and the society met and performed in the back room of the Hoop Inn, which stood almost exactly where the ADC Theatre stands today.  Today, the ADC Theatre is the centre of University drama in Cambridge, run almost entirely by students with no Faculty involvement. 

The Larkum Studio is accessed through the far side of the ADC Bar.

This venue is wheelchair accessible. More information can be viewed here.
Address
ADC Larkum Studio
Park Street
Cambridge
CB5 8AS
Get directions