Corpus Playroom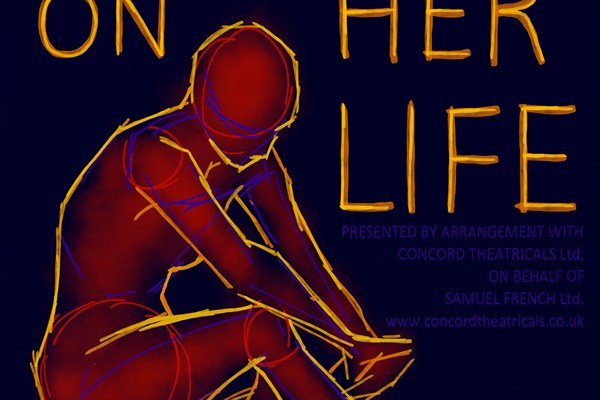 Tue 23 - Sat 27 November
Attempts on Her Life
Martin Crimp
Content warning [May contain spoilers]
Please click on the words 'Content warning' above to see a list of content notes 
Who is Anne? Is she the danger or the victim? Does she even exist at all? Attempts on Her Life is a pertinent exploration of identity, culture and gender, brought to life through a series of unique vignettes, each spotlighting a different facet of society. While the scenes are seemingly unconnected at first, other than by the elusive recurring protagonist Anne – sometimes a terrorist, sometimes a pornstar, sometimes even a car – they are masterfully woven together as the play progresses to create the sense of a cohesive whole, despite the absence of any singular narrative weaving the scenes together.

17 interlinked scenes attempt to define and label Anne, all the while questioning whether it is really necessary to pinpoint Anne at all. Anne is an utter enigma, at once art and artist.
'And the frightening thing is she could be any one of us.'
This amateur production of Attempts on Her Life is presented by an arrangement with Concord Theatricals Ltd.
Times
Sat 27 November at 9:30pm
Depiction of sex, sexual assault (non-naturalistic)
Brief mention of r*pe
Discussion and brief non-naturalistic depiction of terrorism/violence
Brief discussion of bigoted attitudes (including racism, homophobia, sexism, anti-Semitism)
Discussion of s*icide
Excessive or gratuitous violence
Depiction of pornography
Death and/or dying
Mental illness
Drugs/alcohol/substance abuse
White supremacy
The Corpus Playroom is owned by Corpus Christi College, and managed by the University of Cambridge through the ADC Theatre. The College drama society, the Fletcher Players, are the resident company.
The L-shaped studio is Cambridge's primary fringe space, showcasing a variety of productions, with an emphasis on new writing. Seasons are programmed simultaneously with the ADC Theatre.
Access
Please note: This venue is not wheelchair accessible. 
Complimentary tickets are available for full-time carers.
The Corpus Playroom is fitted with an infra-red audio system designed to help deaf and hard of hearing patrons. If you are using the system for the first time, please arrive early and seek advice from our Front of House team.
Assistance dogs are welcome in both of our venues. Please call the Box Office or email the above address when booking to ensure you are seated appropriately.
The Corpus Playroom has gender-neutral toilets.
Address
Corpus Playroom
10 St Edward's Passage
Cambridge
CB2 3PJ
Get directions
Tickets
27 November

9:30pm

– 10:50pm approx

9:30pm

– 10:50pm approx

Book now