Corpus Playroom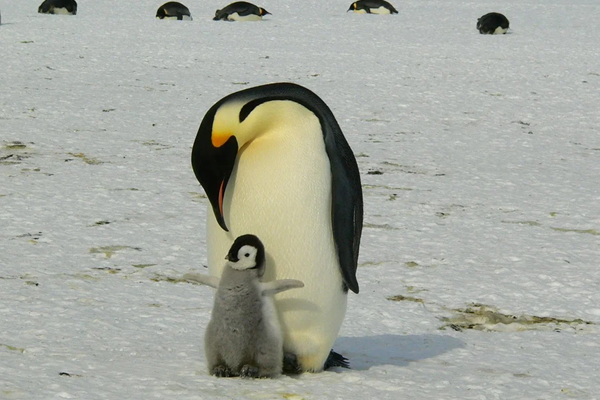 Tue 16 - Sat 20 November
David
Beattie Green
Content warning [May contain spoilers]
Please click on the words 'Content warning' above to see a list of content notes 
Grandad (David) has become obsessed with a documentary series whose narrator – a rather famous one – shares his name. Since losing his wife, he has found solace (or at least distraction) in this penguin documentary and can think of little else when the evening draws close to its 7pm TV slot. Nestled between scenes of domestic drama, we watch grandad as he is transported to the South Pole and enraptured by the domestic dramas of these Emperor penguins. Unfortunately, though, Grandad's real life is not narrated by the calming words of an aged and beloved TV personality, but instead is replete with failed communication. His granddaughter Aimee debates whether to tell her big secret while his grandson Lee navigates a complex relationship with his girlfriend.
Too many custard creams, empty armchairs, and cold cups of tea, this play takes us through the domestic debris when a loved one passes away.
Times
Tue 16 November at 9:30pm
Wed 17 November at 9:30pm
Thu 18 November at 9:30pm
Fri 19 November at 9:30pm
Sat 20 November at 9:30pm
Allusion to mental health struggle
Portrayal of a character coming out as gay
Mentions of death
Mentions of grief, mourning and loss
Reference to losing a family member to illness (specifically a grandmother)
Allusion to a homophobic comment
The Corpus Playroom is owned by Corpus Christi College, and managed by the University of Cambridge through the ADC Theatre. The College drama society, the Fletcher Players, are the resident company.
The L-shaped studio is Cambridge's primary fringe space, showcasing a variety of productions, with an emphasis on new writing. Seasons are programmed simultaneously with the ADC Theatre.
Access
Please note: This venue is not wheelchair accessible. 
Complimentary tickets are available for full-time carers.
The Corpus Playroom is fitted with an infra-red audio system designed to help deaf and hard of hearing patrons. If you are using the system for the first time, please arrive early and seek advice from our Front of House team.
Assistance dogs are welcome in both of our venues. Please call the Box Office or email the above address when booking to ensure you are seated appropriately.
The Corpus Playroom has gender-neutral toilets.
Address
Corpus Playroom
10 St Edward's Passage
Cambridge
CB2 3PJ
Get directions