Corpus Playroom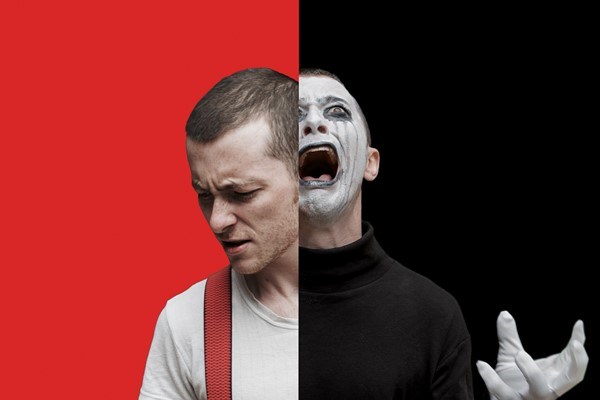 Thu 7 - Sat 9 July
Threedumb Theatre
Dog/Actor
Steven Berkoff
Two explosive and comedic short plays written by Steven Berkoff, performed back-to-back by the same one actor.
The first play: DOG follows a day in the life of a racist football hooligan and his beloved pitbull terrier, Roy, who changes his life.
The second play: ACTOR is a spoken word monologue which delves into the heart of the acting industry, humorously and poignantly portraying the trying life of a struggling artist. 
Without the use of any set or props, DOG/ACTOR presents a masterclass in physical theatre and comedic storytelling, promising a thrilling theatrical experience.
"Tour-de-force… Riveting and stylish..." – ★★★★★ Broadway Baby 
"An exceptional example of Berkovian theatre..." – ★★★★★ Everything Theatre
"Truly a masterclass in both physical and comedy theatre... not to be missed!" – ★★★★★ North West End
Threedumb Theatre's double-bill was first presented at the Watford Fringe Festival in 2018 and has since received sell-out runs in London and Dubai.
Join us on Friday 8th July for a Post-Show Q&A with Director/Performer, Stephen Smith! (Entry included in ticket price, no need to book separately)
Times
Thu 7 July at 7:45pm
Fri 8 July at 7:45pm
Sat 9 July at 7:45pm
Tickets
THU £6–£7, FRI £7–£8, SAT £8–£9