ADC Theatre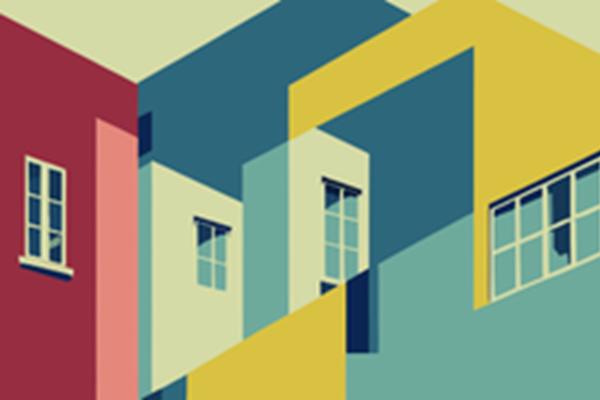 Tue 24 - Sat 28 January
Cambridge University Amateur Dramatic Club
Parlour Song
Jez Butterworth
Content warning [May contain spoilers]
"Me and Lyn, Ned and Joy, we live six feet apart. It's the same house. But round theirs everything's backwards. You're in our lounge, need a slash, come out, do a left. You do that next door and you end up in the kitchen."

Two couples. Next door neighbours in a perfectly identical housing estate in the suburbs of London. But this seemingly dull suburbia breeds its own madness. Small items slowly disappear from Ned's house; his birdbath, lawnmower, a stuffed badger, golf clubs all vanish... And after 11 years of marriage it seems his wife is disappearing next door too...

This production is recommended for ages 15 and above. The performance will run at 90 minutes without an interval.

This amateur production is presented by an arrangement with Nick Hern Books.

as moving as it is funny and unsettling
as ever, Neve Kennedy's visions continue to excel in this amazing adaptation of Jez Butterworth's dark suburban tale of marital discontent
From the set to the lighting to the sound to the formidable acting, Parlour Song flies high as evidence that student theatre is not, in any way, amateur
Times
Fri 27 January at 7:45pm
Sat 28 January at 7:45pm
Tickets
TUE–THU £11–£14, FRI–SAT £13–£16
flashing images (i.e. a seizure warning),
Audio erotica,
Suggested violence
The ADC Theatre is Britain's oldest University playhouse, today administered and maintained by the University of Cambridge. Plays have been presented on the site since 1855, when the Cambridge University Amateur Dramatic Club (CUADC) was founded, and the society met and performed in the back room of the Hoop Inn, which stood almost exactly where the ADC Theatre stands today.  Today, the ADC Theatre is the centre of University drama in Cambridge, run almost entirely by students with no Faculty involvement. 

Access
When you arrive at the ADC Theatre, there are power assisted doors to the Box Office. In the foyer there is a lift which leads up to the bar and auditorium. The accessible toilet is located on the ground floor across the foyer. Further information can be found here.
If you are booking a wheelchair seat in the ADC auditorium for the first time, please call the Box Office on 01223 300085 or email access@adctheatre.com. We will then alter the permissions of your ADC account so that you can access the wheelchair seats on our website when you book in the future. 
Complimentary tickets are available for full-time carers.
The ADC Theatre and Corpus Playroom is fitted with an infra-red audio system designed to help deaf and hard of hearing patrons. If you are using the system for the first time, please arrive early and seek advice from our Front of House team.
Assistance dogs are welcome in both of our venues. Please call the Box Office or email the above address when booking to ensure you are seated appropriately.