Corpus Playroom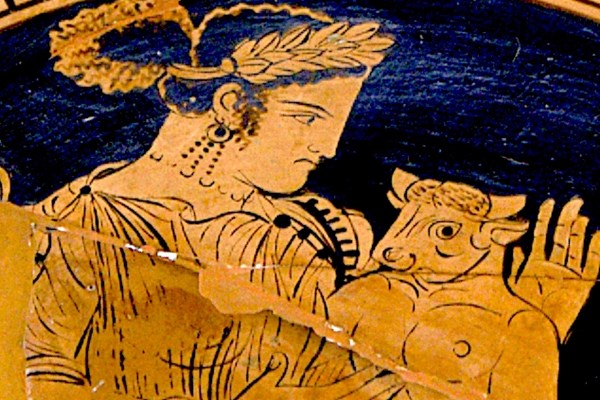 Wed 14 - Fri 16 June
Cambridge University Amateur Dramatic Club
Pasiphae
Evie Chandler
Content warning [May contain spoilers]
"Yes. That's the part I feel the most sharply: I love him, with my whole heart. I love him as deeply as I love you, as I love our daughters. I love him."

A curse has fallen upon Pasiphae, Queen of Crete. She can't sleep, haunted by nightmares no one can cure, and feels her grip on reality slip through her fingers. An exploration of motherhood, lust and fate as a woman falls in love and conceives a monster.

'Pasiphae' stands as an imagining of Euripides' lost play 'The Cretans', and has been selected by CUADC to go to the Camden Fringe in August. Catch the debut of this new play, told through traditional Ancient Greek Chorus and innovative modern puppetry.
Times
Wed 14 June at 9:30pm
Fri 16 June at 9:30pm
Tickets
WED £7-£9, FRI £9-£11
r*pe and/or sexual assault,
abuse (physical, mental, verbal, sexual),
pregnancy and/or childbirth,
mental illness,
bestiality
The Corpus Playroom is owned by Corpus Christi College, and managed by the University of Cambridge through the ADC Theatre. The College drama society, the Fletcher Players, are the resident company.
The L-shaped studio is Cambridge's primary fringe space, showcasing a variety of productions, with an emphasis on new writing. Seasons are programmed simultaneously with the ADC Theatre.
Access
Please note: This venue is not wheelchair accessible. More information can be viewed here.
Complimentary tickets are available for full-time carers.
The Corpus Playroom is fitted with an infra-red audio system designed to help deaf and hard of hearing patrons. If you are using the system for the first time, please arrive early and seek advice from our Front of House team.
Assistance dogs are welcome in both of our venues. Please call the Box Office or email the above address when booking to ensure you are seated appropriately.
The Corpus Playroom has gender-neutral toilets.
Address
Corpus Playroom
10 St Edward's Passage
Cambridge
CB2 3PJ
Get directions
From the producers
18
days to go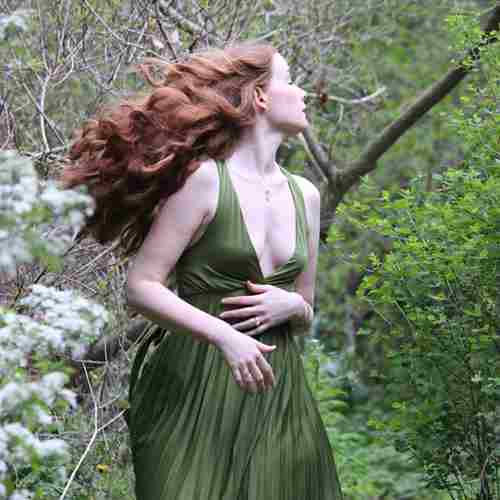 18
days to go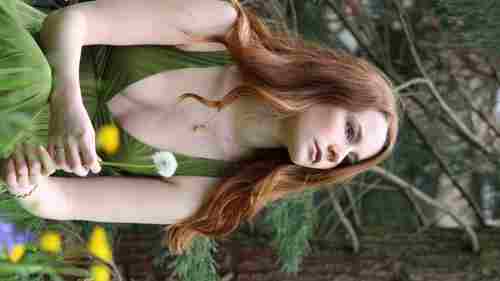 18
days to go
Who is Pasiphae?
Even if they don't know the myth, most people will have heard of the concept of the Minotaur, half-bull, half-man, trapped in a labyrinth, killed by the Athenian hero Theseus. What people may not know: the Minotaur was a prince of Crete, the son of Queen Pasiphae. The name Minotaur comes from combining the Greek word tauros (bull) with Minos, Pasiphae's husband and the king. 
Minos and Pasiphae had at least two daughters, Ariadne and Phaedra, the Minotaur's sisters, and together this family has inspired many dramatic responses, from the opera 'Ariadne auf Naxos' by Strauss, to 'Phaedra's Love' by Sarah Kane. 
PASIPHAE by Evie Chandler builds upon these myths in a new, innovative response to the traditional story, examining the life of the often-overlooked matriarch Pasiphae. The daughter of the sun god Helios, Pasiphae occupies an essential role in the Cretan mythic cycle, cursed by Poseidon to bring a bull into the family and be characterised as a disgrace to womanhood for generations after, until she ended up in the 7th Circle of Purgatory in Dante's 'Divine Comedy'. We seek to reclaim that and give Pasiphae her rightful place in history.