ADC Theatre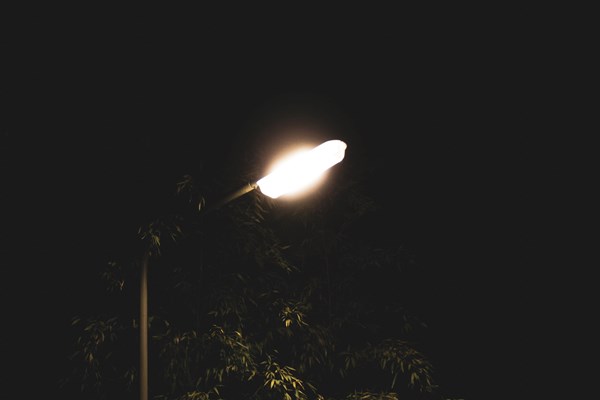 Tue 26 - Sat 30 October
Pass Over
Antoinette Nwandu
Content warning [May contain spoilers]
Please click the words 'Content warning' above to see a list of content notes for the show.
Moses and Kitch stand around on the corner – talking shit, passing the time, and hoping that maybe today will be different. As they dream of their promised land, a stranger wanders into their space with his own agenda and derails their plans.

Emotional and lyrical, Pass Over crafts everyday profanities into poetic and humorous riffs, exposing the unquestionable human spirit of young men stuck in a cycle that they are desperately trying to escape.
This amateur production of Pass Over is presented by an arrangement with Concord Theatricals Ltd.
Please note that this performance will be 90 minutes long and there will be no interval.
Times
Tue 26 October at 7:45pm
Wed 27 October at 7:45pm
Thu 28 October at 7:45pm
Fri 29 October at 7:45pm
Sat 30 October at 7:45pm
Sustained discussions of racism
Occasional moments of violence
Use of the N-word throughout (used constantly by two black characters and once by a white character)
Gun Shots
Intense adult themes
Explicit language throughout
The ADC Theatre is Britain's oldest University playhouse, today administered and maintained by the University of Cambridge. Plays have been presented on the site since 1855, when the Cambridge University Amateur Dramatic Club (CUADC) was founded, and the society met and performed in the back room of the Hoop Inn, which stood almost exactly where the ADC Theatre stands today.  Today, the ADC Theatre is the centre of University drama in Cambridge, run almost entirely by students with no Faculty involvement. 

Access
When you arrive at the ADC Theatre, there are power assisted doors to the Box Office. In the foyer there is a lift which leads up to the bar and auditorium. The accessible toilet is located on the ground floor across the foyer. 
The ADC Theatre is conveniently located near the Park Street Car Park, which has 7 disabled parking bays.
If you are booking a wheelchair seat in the ADC auditorium for the first time, please call the Box Office on 01223 300085 or email access@adctheatre.com. We will then alter the permissions of your ADC account so that you can access the wheelchair seats on our website when you book in the future. 
Complimentary tickets are available for full-time carers.
The ADC Theatre and Corpus Playroom is fitted with an infra-red audio system designed to help deaf and hard of hearing patrons. If you are using the system for the first time, please arrive early and seek advice from our Front of House team.
Assistance dogs are welcome in both of our venues. Please call the Box Office or email the above address when booking to ensure you are seated appropriately.