Corpus Playroom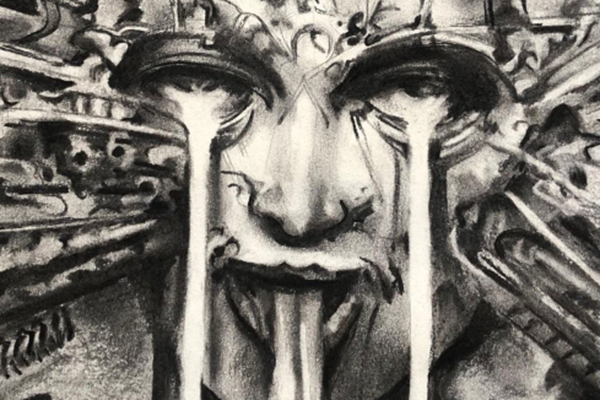 Wed 8 - Sat 11 February
Christ's Amateur Dramatics Society
Playing Pretend
Jake Fenton
Content warning [May contain spoilers]
Sammy and Jason attempt to overcome the death of their friend, Teddy, as they struggle growing up. They reconnect and fallout as they grow older and they each experience visits from fairy-like creatures in their dreams. The existence of these creatures, how they relate to Teddy's disappearance and their power to manipulate the world around Sammy and Jason, cause them to each doubt their own reality.

What happens when the imaginary friends of our childhood don't want to be forgotten?

This production is recommended for ages 12 and above.
Times
Wed 8 February at 9:30pm
Thu 9 February at 9:30pm
Fri 10 February at 9:30pm
Sat 11 February at 9:30pm
Tickets
WED–THU £7–£9, FRI–SAT £9–£11
abuse (physical, mental, verbal, sexual),
self-harm and/or other intentional self-injury,
excessive or gratuitous violence,
kidnapping (forceful deprivation of/disregard for personal autonomy),
death and/or dying,
blood,
torture,
jump scare,
mental illness,
flashing images (i.e. a seizure warning),
drugs/alcohol/substance abuse
The Corpus Playroom is owned by Corpus Christi College, and managed by the University of Cambridge through the ADC Theatre. The College drama society, the Fletcher Players, are the resident company.
The L-shaped studio is Cambridge's primary fringe space, showcasing a variety of productions, with an emphasis on new writing. Seasons are programmed simultaneously with the ADC Theatre.
Access
Please note: This venue is not wheelchair accessible. More information can be viewed here.
Complimentary tickets are available for full-time carers.
The Corpus Playroom is fitted with an infra-red audio system designed to help deaf and hard of hearing patrons. If you are using the system for the first time, please arrive early and seek advice from our Front of House team.
Assistance dogs are welcome in both of our venues. Please call the Box Office or email the above address when booking to ensure you are seated appropriately.
The Corpus Playroom has gender-neutral toilets.
Address
Corpus Playroom
10 St Edward's Passage
Cambridge
CB2 3PJ
Get directions