ADC Theatre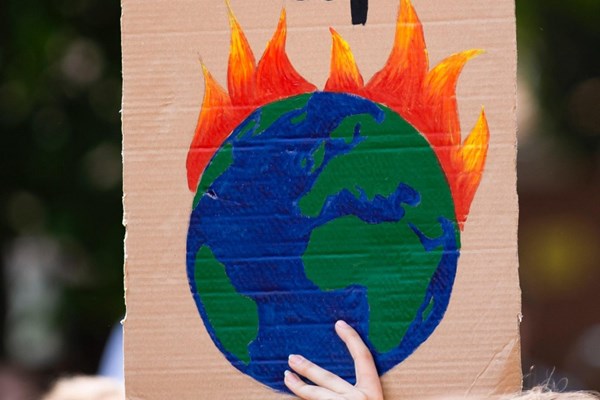 Tue 13 - Sat 17 October
Eggbox Comedy
Survival Strategies
Katie Duggan & Georgia Rawlins
There are a million ways we could die at any given moment. The neighbours could turn out to be serial killers, or the water supply could be tainted with E-Coli. Not to mention threats of nuclear war and the impending doom of climate disaster that could wipe out humankind at any second. But either we can live in fear - or we can laugh at the absurdity of it all.

This original musical comedy centres on a ragtag support group who call themselves 'Survivors Non-Anonymous' and who join together to share their stories of survival. But when the bunker they're meeting in suddenly goes into lockdown, trapping them inside with no resources and no idea of the cause, the group members are left to combine their talents and do what they do best: survive.

From the sell-out writing team behind What's Wrong With Me? and Life With You comes a wacky new musical comedy about survival, friendship, and the importance of the Heimlich Manoeuvre.
Please note that this show is 75 minutes long with no interval.
Times
Tue 13 October at 7:45pm
Wed 14 October at 7:45pm
Thu 15 October at 7:45pm
Fri 16 October at 7:45pm
Sat 17 October at 7:45pm
Tickets
£11/£13 | STREAMING £7
The ADC Theatre is Britain's oldest University playhouse, today administered and maintained by the University of Cambridge. Plays have been presented on the site since 1855, when the Cambridge University Amateur Dramatic Club (CUADC) was founded, and the society met and performed in the back room of the Hoop Inn, which stood almost exactly where the ADC Theatre stands today.  Today, the ADC Theatre is the centre of University drama in Cambridge, run almost entirely by students with no Faculty involvement. 

Access
When you arrive at the ADC Theatre, there are power assisted doors to the Box Office. In the foyer there is a lift which leads up to the bar and auditorium. The accessible toilet is located on the ground floor across the foyer. 
The ADC Theatre is conveniently located near the Park Street Car Park, which has 7 disabled parking bays.
If you are booking a wheelchair seat in the ADC auditorium for the first time, please call the Box Office on 01223 300085 or email access@adctheatre.com. We will then alter the permissions of your ADC account so that you can access the wheelchair seats on our website when you book in the future. 
Complimentary tickets are available for full-time carers.
The ADC Theatre and Corpus Playroom is fitted with an infra-red audio system designed to help deaf and hard of hearing patrons. If you are using the system for the first time, please arrive early and seek advice from our Front of House team.
Assistance dogs are welcome in both of our venues. Please call the Box Office or email the above address when booking to ensure you are seated appropriately.
Tickets
13 October

7:45pm

– 9:00pm approx

7:45pm

– 9:00pm approx

Book now

14 October

7:45pm

– 9:00pm approx

7:45pm

– 9:00pm approx

Book now

15 October

7:45pm

– 9:00pm approx

7:45pm

– 9:00pm approx

Book now

16 October

7:45pm

– 9:00pm approx

7:45pm

– 9:00pm approx

Book now

17 October

7:45pm

– 9:00pm approx

7:45pm

– 9:00pm approx

Book now