ADC Theatre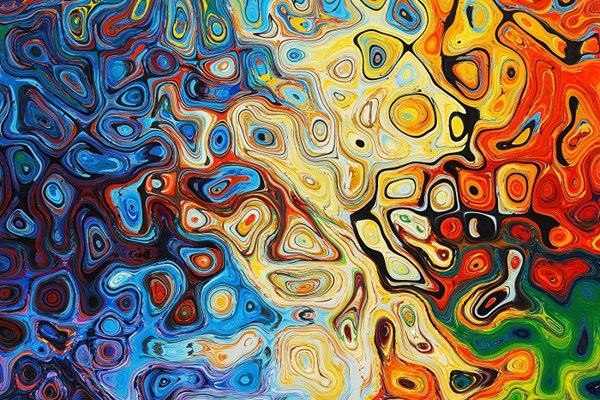 Wed 23 - Thu 24 June
BREAD
The Trouble With Today's Women
Content warning [May contain spoilers]
Please click on the words 'CONTENT WARNING' above for further information
Streaming tickets are only available for viewers in the UK.
The Trouble With Today's Women is a verbatim piece of devised theatre inspired by Sudha Bhuchar's The Trouble With Asian Men. With performers and collaborators in different geographical locations, the show explores the experiences of women of colour in the modern world and grapples with the dissonance that they face navigating their personal lives. This production will explore pluralities of positions instead of a single meta-narrative, through the authentic voices of performers that will navigate themes of fragmented identity. Developed through workshops and interviews, personal stories on the themes of mental health, alienation and third-cultural identity, sexual harassment, the violence of the gender binary within multicultural contexts, amongst others, have been adapted for a multi-media performance.



Times
Wed 23 June at 11:00pm
Thu 24 June at 11:00pm
Tickets
£8/£9 | STREAMING £4
r*pe and/or sexual assault
abuse (physical, mental, verbal, sexual)
child abuse and/or paedophilia
stalking
pregnancy and/or childbirth
miscarriages and/or abortion
mental illness
eating disorders, including depiction of disordered eating behaviour (e.g. vomiting) and diet culture
racism
homophobia
sexism
ableism
Islamophobia
drugs/alcohol/substance abuse
white supremacy
The ADC Theatre is Britain's oldest University playhouse, today administered and maintained by the University of Cambridge. Plays have been presented on the site since 1855, when the Cambridge University Amateur Dramatic Club (CUADC) was founded, and the society met and performed in the back room of the Hoop Inn, which stood almost exactly where the ADC Theatre stands today.  Today, the ADC Theatre is the centre of University drama in Cambridge, run almost entirely by students with no Faculty involvement. 

Access
When you arrive at the ADC Theatre, there are power assisted doors to the Box Office. In the foyer there is a lift which leads up to the bar and auditorium. The accessible toilet is located on the ground floor across the foyer. 
The ADC Theatre is conveniently located near the Park Street Car Park, which has 7 disabled parking bays.
If you are booking a wheelchair seat in the ADC auditorium for the first time, please call the Box Office on 01223 300085 or email access@adctheatre.com. We will then alter the permissions of your ADC account so that you can access the wheelchair seats on our website when you book in the future. 
Complimentary tickets are available for full-time carers.
The ADC Theatre and Corpus Playroom is fitted with an infra-red audio system designed to help deaf and hard of hearing patrons. If you are using the system for the first time, please arrive early and seek advice from our Front of House team.
Assistance dogs are welcome in both of our venues. Please call the Box Office or email the above address when booking to ensure you are seated appropriately.