Corpus Playroom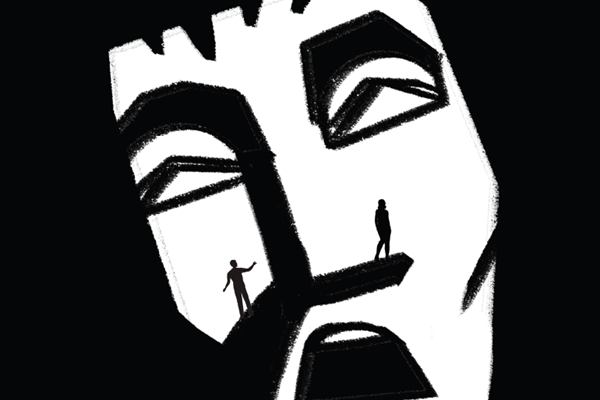 Wed 24 - Sat 27 May
Unearthed
Gregory Miller
Content warning [May contain spoilers]
Mark and Georgia are two estranged siblings who are reunited - although not so amicably - by the death of their alcoholic Dad. After the funeral, Mark stays with Georgia in the family home, where strange occurrences soon begin. Their Dad's grave is soon dug up, the body disappeared, and the eerie presence of their Dad soon leaves its traces around the town, circling ever closer upon the family home.

'Unearthed' deals with the simmering insecurities, tensions and rifts which exist in a family torn to shreds by depression and alcoholism.

As the dead rise from their graves and walk, so secrets slip from tongues and talk.

This production is recommended for ages 18 and over.
Tickets
WED-THU £7-£9, FRI-SAT £9-£11
abuse (physical, mental, verbal, sexual),
child abuse and/or paedophilia,
death and/or dying,
blood,
mental illness,
drugs/alcohol/substance abuse
The Corpus Playroom is owned by Corpus Christi College, and managed by the University of Cambridge through the ADC Theatre. The College drama society, the Fletcher Players, are the resident company.
The L-shaped studio is Cambridge's primary fringe space, showcasing a variety of productions, with an emphasis on new writing. Seasons are programmed simultaneously with the ADC Theatre.
Access
Please note: This venue is not wheelchair accessible. More information can be viewed here.
Complimentary tickets are available for full-time carers.
The Corpus Playroom is fitted with an infra-red audio system designed to help deaf and hard of hearing patrons. If you are using the system for the first time, please arrive early and seek advice from our Front of House team.
Assistance dogs are welcome in both of our venues. Please call the Box Office or email the above address when booking to ensure you are seated appropriately.
The Corpus Playroom has gender-neutral toilets.
Address
Corpus Playroom
10 St Edward's Passage
Cambridge
CB2 3PJ
Get directions