Student Applications
Applications to stage a show in Spring 2023 will open soon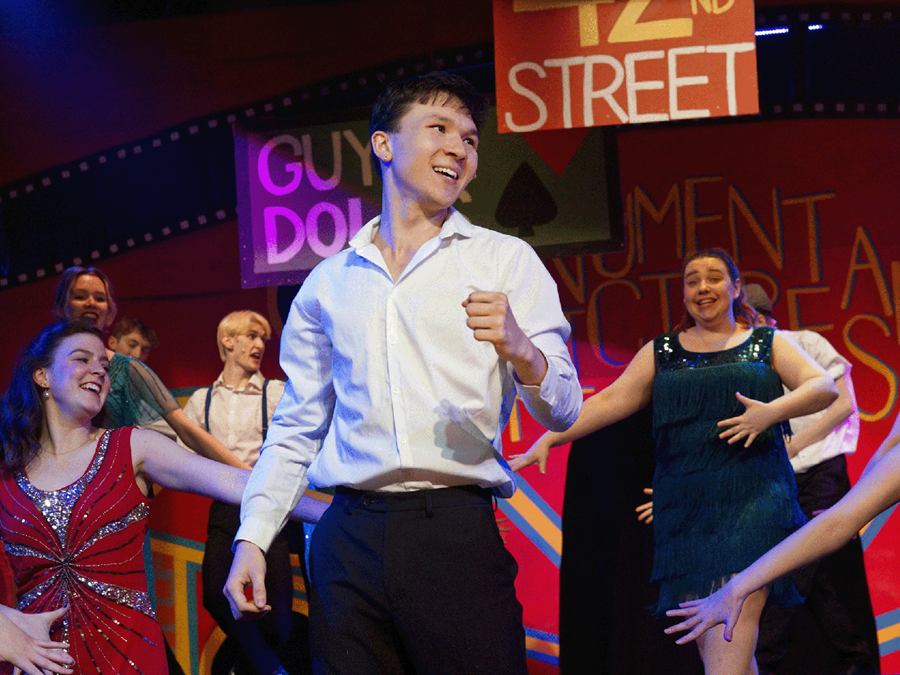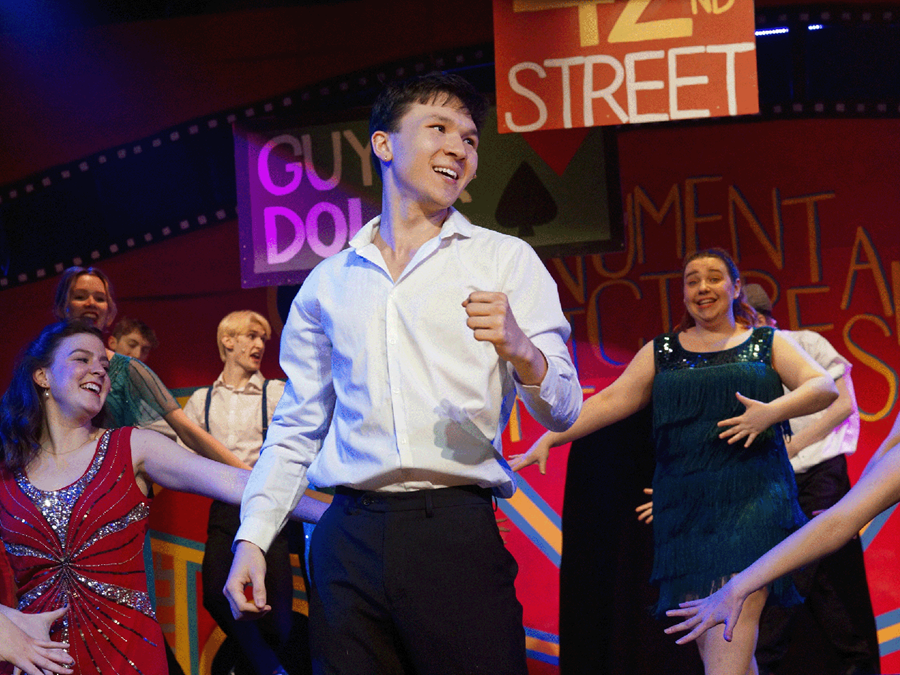 Applications to stage a show in Spring 2023 will be open soon.
The following information explains the applications process:
Are you a student at the University of Cambridge or Anglia Ruskin University? Are you interested in putting on a show, whether it's a play, comedy/sketch show, musical, devised piece or anything else?
Applications to stage shows at the ADC Theatre and Corpus Playroom in Spring 2023 will open soon!
These are the key dates to be aware of:
Tuesday 25 October 2022: Applications close. You will not be able to make an application if you have not submitted it before 12pm (midday);
Saturday 29 and Sunday 30 October 2022: Applicants will be invited to deliver a 5-minute pitch to discuss their application in more detail;
w/b Monday 31 October 2022: One of the panelists will read the script (where applicable), and questions based on the script, written application and pitch might be sent over to the applicant to respond via email towards the end of the week;
Saturday 05 and Sunday 06 November 2022: Applicants for the ADC Mainshow slot are invited to a further, 20-minute interview. If you have applied for a different slot, you probably won't be invited to an interview, though please don't worry: we should have all the information we need to make a decision;
w/b Monday 07 November 2022: You should find out via email whether your application is successful
More information on how the applications process can be found in the Applications Guide below:
The application form will ask you for the following:
Your name, phone number and email address

The name and author (if applicable) of the show

A synopsis of the show, and any content notes you want the panel to be aware of

The expected cast size for the show

Whether your show has any intimacy in it (which might require an Intimacy Director to be hired in)

Your answers to the following questions:

Why are you passionate about your show?
What ideas do you have about the process of bringing your show to the stage?
How do you want the audience to react to the show?
What ideas do you currently have about ways to allow for diversity and inclusion in your production?

The slot and venue you would like to apply for (see the applications guide for more details)
Whether you would like your show to be considered for one of the suggested categories (see further down this page for more information)
Whether you would like your show to be considered for funding by one of our resident companies (see applications guide for more details). Please note that you do not need to worry about funding at the point that you apply for a show
Your availability to give a five-minute pitch on Saturday 29 and/or Sunday 30 October 2022
If you are applying with an ADC Mainshow, your availability to conduct a twenty-minute interview to discuss your application further on the weekend of Saturday 05 and/or Sunday 06 November 2022
A 100-word "long" blurb of the show, a 20-word "short" blurb, and a publicity image
Details about how the panel can access the script (whether you decide to email it or provide a link to download or buy it)
Any adjustments that you require to the applications process
Details about the applicant so that the ADC can publish anonymised data on the ethnicity, sexuality and disability of successful applicants (this part is entirely optional and any data provided will be kept confidential by the Theatre Manager)
Pitching your show
Once you apply with your show, you will be invited to deliver a five-minute pitch.
You can discuss whatever you'd like in your pitch, but if you're not sure what to talk about, we recommend that you provide answers to these questions:
Why are you passionate about this show?
What ideas do you have about the process of bringing your show to the stage? (If applying as Director)
How do you want the audience to react to the show?
You may be asked to attend a further interview the following weekend, especially if you have applied for an ADC Mainshow, to talk about your application in more detail. We will give you a small number of questions to prepare in advance.
We usually only invite the applicants for further interview when they apply for the ADC Mainshow slot, so do not worry if you are not invited to a longer interview.
What to consider before making an applications
Rights
The rights-holders of most plays and musicals require you to purchase performing rights before a production can be staged.
Most rights for shows are held by the following three companies:
If you are looking at a show that is not held by one of these rightsholders, then you must check whether amateur performance rights are available.
If you are unsure whether the rights to your show are available, or if you have any questions, please get in touch here.
Please note that many rights agreements do not permit changes to be made to the show's script, period, setting, or characters (including their gender). If you wish to change these aspects within your production you will want to get in touch with the rightsholders in advance to see if this is possible. If you have any questions about this, please contact the Theatre Manager here.
Has the show been staged previously?
We are unlikely to programme a show which has been on at the ADC Theatre or Corpus Playroom already in the last 5 years. Please check camdram.net for information on when shows have last been put on.
The ADC has an active programme outside of term time and a minority of these shows are not on listed Camdram. If you are concerned about whether a show has been recently performed, please email.
Please note that applications for the following shows will not be accepted because the ADC has upcoming productions programmed:
Carousel by Rogers and Hammerstein
Romeo and Juliet by William Shakespeare
Translations by Brian Friel
Urinetown by Hollmann and Kotis
The Wedding Singer by Herlihy, Beguelin and Sklar
Jekyll & Hyde (all adaptations)
Shirley Valentine by Willy Wussell
Lovesong by Abi Morgan
Who's Afraid of Virginia Woolf by Edward Albee
Little Wars by Steven Carl McCasland
Available Slots
These are the slots we will be accepting applications for. More information about these slots can be found in the applications guide.
ADC Mainshows (Tuesday to Saturday at 7.45pm): Weeks 0-7
ADC Lateshows (Wednesday to Saturday at 11pm): Weeks 1-8
ADC One-Night Stands (Tuesday one-off show at 11pm): Weeks 1-8
Corpus Playroom Mainshows (Tuesday to Saturday at 7pm): Weeks 0-8
Corpus Playroom Lateshows (Tuesday to Saturday at 9.30pm): Weeks 0-8
Corpus Playroom One-Night Stands (Monday one-off show at 9.30pm): Weeks 1-8
ADC Bar Show (Sunday or Monday at 8pm): Weeks 1-8
ADC Larkum Studio Show (Wednesday to Saturday at 8pm): Weeks 1-7
Suggested Categories
Each term, the ADC show selection panel provides suggested categories that we would be keen to see applications for, in order to broader our season.
We emphasise that you can apply with any play and that the below categories only serve to act as a guide. If we do not receive any applications for a category, or if all applications in a category are not of sufficient quality the panel will revert to selecting from the open applications field to fill the slots. In all cases the quality of submissions will continue to be the guiding principle in show selection.
The following list are suggested pre-existing plays, but other existing plays can be applied for if the rights are available, or original writing if the rights for the source material are available or out of copyright. If you have any questions about the rights for making an adaptation, please contact the Theatre Manager
The Lent Term Musical is one of the highlights of our Spring season. Funded by CUADC, the Lent Term Musical (LTM) is a two-week ADC Mainshow slot in weeks 8 and 9 of term.
The following musicals are suggestions, but you are welcome to apply for other musicals provided the rights are available:
TBC
Other Information
You can apply with more than one production, or for more than one venue or slot. You should be aware, however, that spreading yourself too thinly can weaken all your applications: we are interested in a passion for a specific production rather than a general desire to stage something.
We are committed to open auditions and applications for cast and crew positions. If you are applying with a show that has been pre-cast, or has filled all of its major crew positions, please consider that this could be detrimental to your application.
We are only accepting electronic applications via the Google Form found at adctheatre.com/applications. Please get in touch here if there are any technical issues.
There is a space on the application form to mention any adjustments that you require for the pitching process. Please note down if you would prefer to have more time in an interview, or any other adjustments.
Access information for our venues can be found here. Of note is the fact that the ADC Theatre is a fully accessible space, and that the Corpus Playroom is regrettably not wheelchair accessible.
Data from previous applications rounds
For the Michaelmas 2021 and Lent 2022 applications rounds, we collected anonymised data on how many applicants for shows fall under protected characteristics like ethnicity, sexuality or disability, and how many applicants successfully had a show programmed. Please note that the declaration was entirely optional and hence the data only reflects those who chose to mention that they fall under a protected characteristic.
Autumn 2021
| | | |
| --- | --- | --- |
|   | % applied | % of applications which were programmed |
| I am LGBT+ | 45% | 52% |
| I am part of an ethnic minority | 13% | 75% |
| I have a disability | 13% | 63% |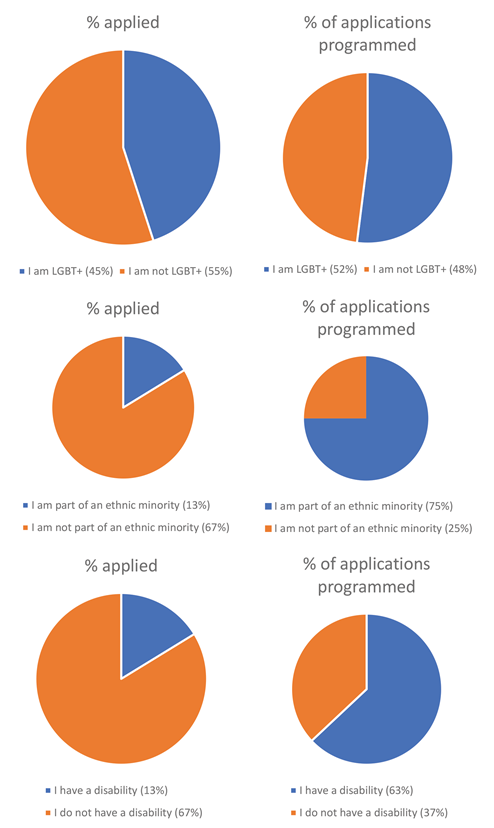 Spring 2022
| | | |
| --- | --- | --- |
|   | % applied | % of applications which were programmed |
| I am LGBT+ | 42% | 64% |
| I am part of an ethnic minority | 22% | 53% |
| I have a disability | 16% | 57% |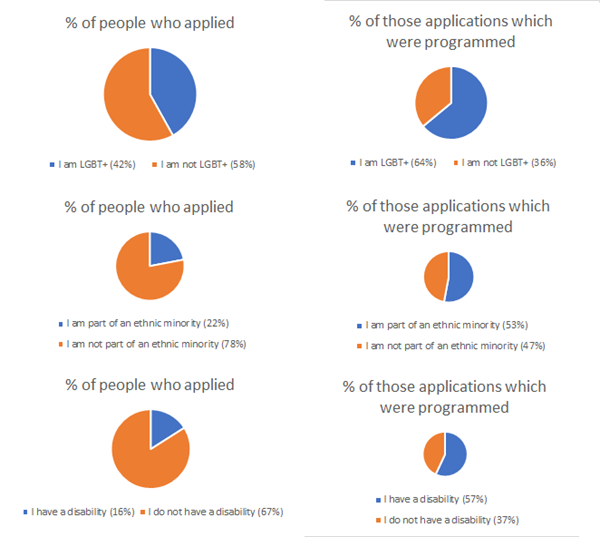 Easter 2022
| | | |
| --- | --- | --- |
|   | % applied | % of applications which were programmed |
| I am LGBT+ | 59% | 65% |
| I am part of an ethnic minority | 19% | 92% |
| I have a disability | 21% | 85% |