Technical
Our productions always require dedicated production and technical teams, and there are many opportunities to get stuck in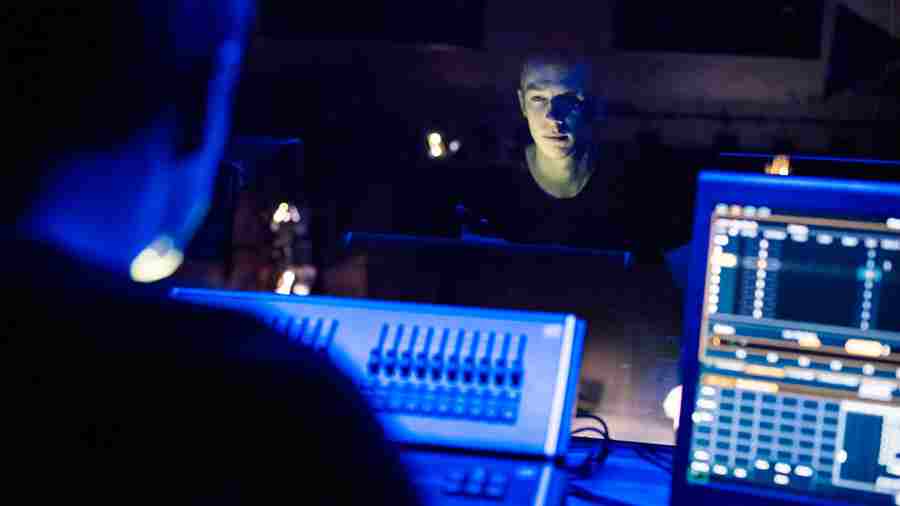 The Theatre does not employ any regular production crew: instead, all production teams consist entirely of students and volunteers.
There are generally a large number of vacant positions, and productions are always in need of extra help.
While some experience is sometimes useful for 'head of department' roles, it is never a requirement at the point of applying, and support is always on-hand if it is your first time working on a production.
There are always available positions in:
Lighting and Electrics
Sound
Set and Construction
Production Management and Technical Directing
Stage Management
If you are trying out a technical role for the first time, you should work through the essential, recommended and optional checklists below, in advance of show week:
Technical Checklists
Students
The easiest way to find out about vacant positions on student shows at the ADC Theatre and other venues in Cambridge is to sign up to receive one or more of the Cambridge University Amateur Dramatic Club's email lists, weekly emails detailing all of the vacant positions on student shows around Cambridge.
The CUADC has one main list for technical and production positions, including crew requirements:
To sign up to receive the list, use the link above.
In addition, if you are interested in lending some low-commitment technical support to a production, you are welcome to attend a get-in, when the set and lighting rig for a production are put together on the stage. It is a great way of learning about how the technical side of a production works, and no experience is required: you can simply turn up! For information on upcoming get-ins, contactproduction@adctheatre.com.
If you have any questions about the email list, or about technical work in Cambridge more generally, get in touch with the CUADC Technical Director.
Non-students
The easiest way to get involved with backstage work on non-student shows at the ADC Theatre is to contact The Penguin Club.
They are a Cambridge-based group for amateur designers and technicians of all aspects of backstage theatre who work with a 
l
arge number of our out-of-term shows. They 
help 
match requirements for production team members and crew with people who are interested in taking part backstage. 
 Anyone with an interest in theatre and backstage work is welcome to join, from absolute beginners to people with years of experience.
For more information, go to their website or email them on clubcontact@penguinclub.org.uk.