Administration
The ADC Theatre is the smallest department of the University of Cambridge. We have no academic objective; our main aim is to provide opportunities to learn about and experience theatre.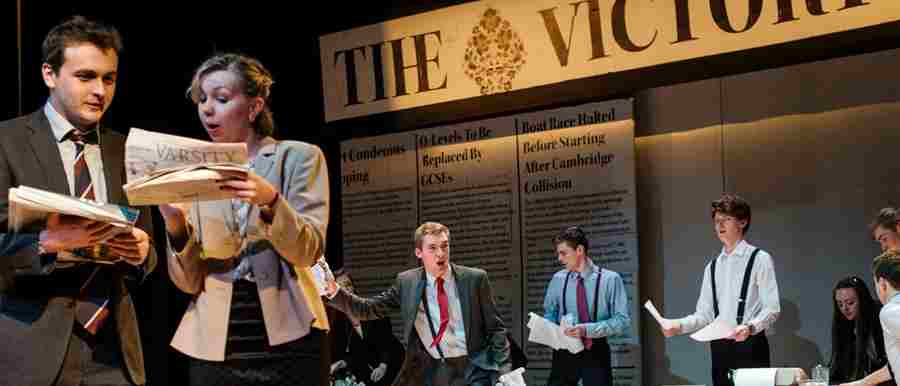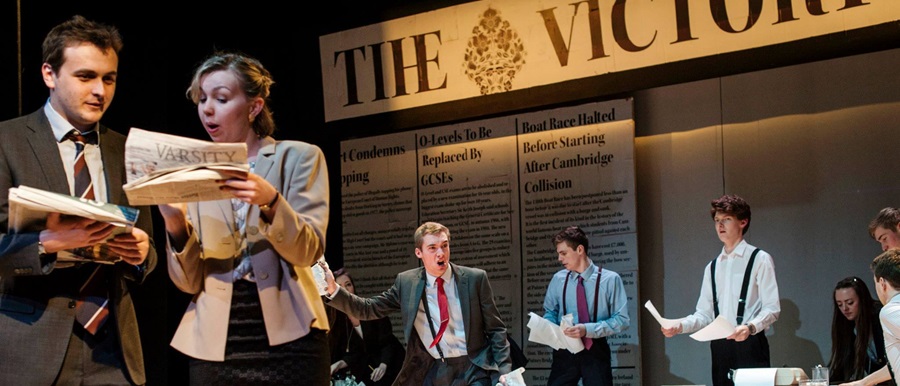 We are a department of the University of Cambridge, and are the oldest University playhouse in the country. The ADC Theatre is the centre of University drama in Cambridge, run almost entirely by students with no Faculty involvement. 
We aim to provide opportunities to experience and learn about all aspects of theatre, while presenting professional standard productions. The ADC Theatre has helped to launch the careers of many theatre luminaries, including Sir Ian McKellen, Rachel Weisz and Emma Thompson.
We also present shows by local drama groups and touring companies outside of University Term, and are proud to be at the heart of Cambridge's busy amateur dramatic scene.
During University Term, we usually present two shows a night: a mainshow at 7.45pm Tuesday to Saturday, followed by a lateshow at 11.00pm.
Productions are completely student run, from actors and directors to set designers and carpenters.
Members of the CUADC and Fletcher Players sit on the Executive Committee and coordinate and encourage the majority of student activity at the Theatre.
The are six permanent staff who provide support and advice as well as running the Theatre day-to-day.
Theatre Manager
Vicky Collins
Operations Manager
James Darby
Production Manager
Ellie Mitchell
Technical Manager
Nat Davies
Office Administrator
Jenna Hirst
Box Office Administrator
Anna Perry
The Executive Committee is responsible for overseeing the management of the Theatre. The Committee approves the Theatre's programme, reviews financial performance, appoints the staff, and sets long term Theatre policy.
Chairman of the Executive Committee
Dr Mark Billinge
Executive Committe Members
Richard Barnes
Tom Nunan
Sarah Cain
Vicky Collins
Isabella Woods
Andrew Reid
James Darby
David Todd-Jones
Robin Walker
Lucia Revel-Chion
The University Theatre Syndicate is a forum for discussion and decision about University drama in general, and sits above the Executive Committee. The Syndicate is responsible for annually reporting to the University on the financial and material status of the ADC Theatre.
The Syndicate is made up of representatives of the University, leading University drama societies, and members of the management of the ADC Theatre and the Cambridge Arts Theatre.
"It shall be the main purpose of the University Theatre Syndicate to endeavour to ensure that the ADC Theatre is available for use and enjoyment as a University theatre, primarily for the production by University and College societies of plays, operas, and concerts, and the showing of films."
Annual Report 2015-2016