Student Applications
Applications for our Summer Season are open, and will close at 11am on Thursday 6th February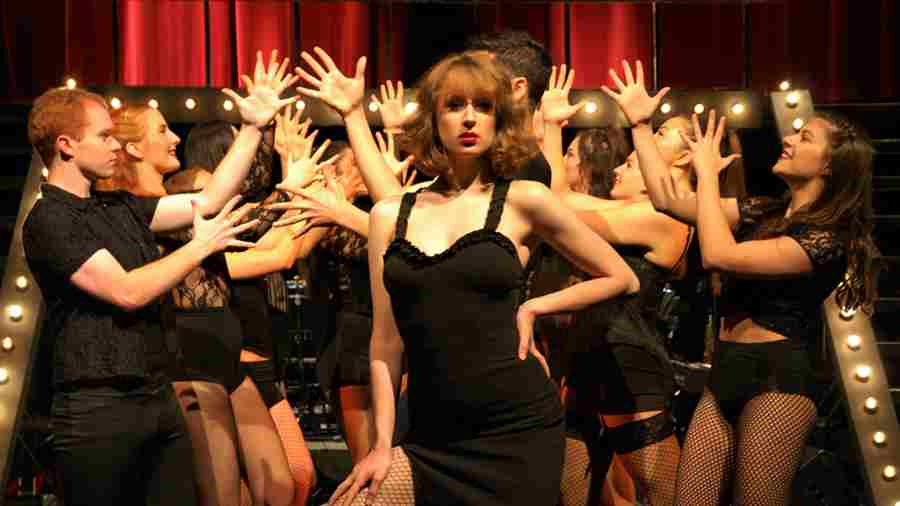 Are you a student at the University of Cambridge or Anglia Ruskin University? Have you ever wanted to put on a play? Whether you're a director, writer or producer, the ADC Theatre and Corpus Playroom are the perfect venues to stage a show!
Applications to stage a show during our Summer Season (between Monday 27th April and Saturday 20th June 2020) are open, and will close on Thursday 6th February. Check this website between those dates to make an application!
For more details, read the applications guide below:
To make an application, you simply need to fill out the form below.
The form will ask you for the following:
Your name, phone number and email address

The name and author (if applicable) of the show

A synopsis of the show

Your answers to the following questions: Why are you passionate about your show? What ideas do you have to bring it to the stage? How do you want the audience to react to the show?
The venue and slot you would like to apply for (see the applications guide for more details)
Your availability to give a five-minute pitch on Saturday 8th and/or Sunday 9th February
If you are applying with an ADC Mainshow, your availability to conduct a twenty-minute interview on Saturday 15th and/or Sunday 16th February
A 100-word "long" blurb of the show, a 20-word "short" blurb, and a publicity image
Any adjustments that you require to the applications process
Pitching your show
Once you apply with your show, you will be invited to deliver a five-minute pitch on the weekend of Saturday 8th and/or Sunday 9th February. You will be asked to answer three main questions:
Why are you passionate about your show?
What ideas do you have to bring it to the stage?
How do you want the audience to react to the show?
At 8pm on Tuesday 28th January in the ADC Theatre Bar, we will be hosting a social event where the ADC Theatre Manager, Jamie, discusses the process of applying with a show, and answers any questions you might have.
If you cannot attend the event or would rather have a one-on-one discussion, you can contact the Theatre Manager at applications@adctheatre.com
What to consider before making an application
Rights
The rights-holders of most plays and musicals require you to purchase performing rights before a production can be staged.
If you are unsure who holds the performing rights to the play you want to put on then a good place to start is Samuel French, who hold rights to lots of shows and also know who holds the rights to others.
We strongly advise you to check whether the rights are available before applying as we are not able to program shows where rights are not available. We do understand that it may not be possible to confirm this with the rights holders, but if you can get as much of a sense as possible, that would be appreciated.
If you are unsure whether the rights to a show are available, contact applications@adctheatre.com
Has the show been staged previously?
We are unlikely to program a show which has been on at the ADC Theatre or Corpus Playroom already in the last 5 years. Please check camdram.net for information on when shows have last been put on. The ADC has an active programme outside of term time and some of these shows are not on listed Camdram. If you are concerned about whether a show has been recently performed, please email applications@adctheatre.com.
We will not accept applications for the following shows as we have programmed upcoming out-of-term productions:
Death of a Salesman, Arthur Miller
Present Laughter, Noel Coward
The Playboy of the Western World, John Millington Synge
KIPPS - The New Half a Sixpence Musical
Amadeus, Peter Shaffer
Any questions?
For more information about the process, please email applications@adctheatre.com
Available Slots
Because of exams, we will not be programming any shows in Weeks 5 or 6 of term.
We will be programming the following slots:
ADC Mainshows (Tuesday to Saturday at 7.45pm): Week 1-4, 7-8
ADC Lateshows (Wednesday to Saturday at 11pm): Weeks 1-4, 7-8
ADC One-Night Stands (Typically a Tuesday one-off show at 11pm): Weeks 1-4, 7-8
Corpus Playroom Mainshows (Tuesday to Saturday at 7pm): Weeks 0-4, 7-8
Corpus Playroom Lateshows (Tuesday to Saturday at 9:30pm): Weeks 0-4, 7-8
Corpus Playroom One-Night Stands (Typically a Monday one-off show at 9:30pm): Weeks 1-4, 7-8
ADC Larkum Studio Show (Typically Wednesday to Saturday at 8pm): Weeks 1-4, 7-8
ADC Bar Show (Typically a Sunday or Monday one-off show at 8pm): Weeks 1-4, 7-8
Shortlists and Suggested Categories
Each term, the ADC show selection panel provides a couple of suggested categories that we would be keen to see applications for, in order to broader our season.
We emphasise that you can apply with any plays and that the above categories only serve to act as a guide. If we do not receive any applications for a category, or if all applications in a category are not of sufficient quality the panel will revert to selecting from the open applications field to fill the slots. In all cases the quality of submissions will continue to be the guiding principle in show selection.
The Entertainer, John Osborne
Leave Taking, Winsome Pinnock
Top Girls, Caryl Churchill
Chicken Soup with Barley, Arnold Wesker
East is East, Ayub Khan-Din
Anna Karenina, Leo Tolstoy (adapted by Helen Edmundson)
born bad, debbie tucker green
Ghosts, Henrik Ibsen
The access departments of several colleges in Cambridge, including St John's College, are keen on inviting their link schools to a production of a Shakespeare play on the national curriculum. The possible plays to apply for are the following:
Macbeth
Romeo and Juliet
Henry V
To fit in with the availability of the link schools, we would be programming the show in Week 2 (week beginning 4th May) or Week 3 (week beginning 11th May) of term.
Other Information
You can apply with more than one production, or for more than one venue or slot. You should be aware, however, that spreading yourself too thinly can weaken all your applications: we are interested in a passion for a specific production rather than a general desire to stage something.
Our resident companies are committed to open auditions/applications for cast and crew positions. If you are applying with a show that has been pre-cast, please be aware that they may not be able to offer you funding.
We are only accepting applications via the Google Form; please do not send in applications via email. 
If you have difficulty with the form or any other questions, please contact us.
Questions
If you have any questions about the applications process, please fill out the form below, and you will receive an answer to your question:
If you have any comments or feedback to provide about the show application process, then please fill out the anonymous feedback form below: