Student Applications
We have re-opened applications to stage a musical at the end of our Spring Season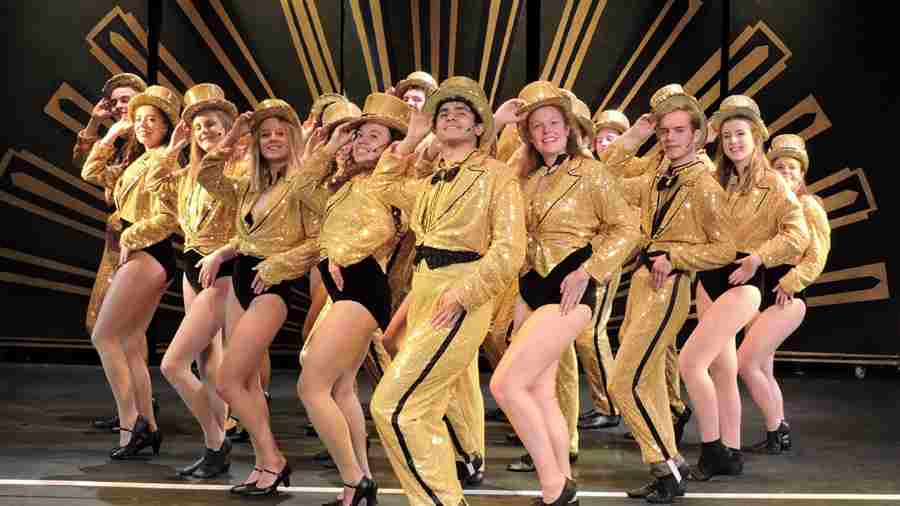 We have decided to re-open applications for the Lent Term Musical, a two-week musical funded by Cambridge University Amateur Dramatic Club, that takes place in Week 8 and 9 of term (from Wednesday 11th March to Saturday 21st March 2020)
People are welcome to apply for either or both slots by filling out the Google form below.
The Producers of the show have been confirmed so we are looking for applications by directors.
We will be closing the window of applications on Thursday 21st November at 11am.
Once you make your application, you will be invited to an interview on Sunday 24th November to describe your ideas further.
If you have any questions, please email applications@adctheatre.com
To make an application, you simple need to fill out the form below.
The form will ask you for the following:
Your name, phone number and email address
The name and author of the show
A synopsis of the show and your ideas for staging it
Which slot you are applying to
Your availability to attend an interview on Sunday 24th November
What to consider before making an application
Rights
The rights-holders of most plays and musicals require you to purchase performing rights before a production can be staged.
If you are unsure who holds the performing rights to the play you want to put on then a good place to start is Samuel French, who hold rights to lots of shows and also know who holds the rights to others.
We strongly advise you to check whether the rights are available before applying as we are not able to program shows where rights are not available. We do understand that it may not be possible to confirm this with the rights holders, but if you can get as much of a sense as possible, that would be appreciated.
If you are unsure whether the rights to a show are available, contact applications@adctheatre.com
Has the show been staged previously?
We are unlikely to programme a show which has been on at the ADC Theatre or Corpus Playroom already in the last 5 years. Please check camdram.net for information on when shows have last been put on. The ADC has an active programme outside of term time and some of these shows are not on listed Camdram. If you are concerned about whether a show has been recently performed, please email applications@adctheatre.com.
We will not accept applications for the following musical as we have programmed an upcoming out-of-term production:
KIPPS - The New Half a Sixpence Musical
Any questions?
For more information about the process, please email applications@adctheatre.com.
Musicals Suggestions
Each term, the ADC show selection panel provides a couple of suggestions for musicals that we would be keen to see applications for, in order to broader our season.
We emphasise that you can apply with any musical, provided that the performance rights are available, and that the above categories only serve to act as a guide. If we do not receive any applications for a suggested show, or if all applications are not of sufficient quality the panel will revert to selecting from the open applications field to fill the slots. In all cases the quality of submissions will continue to be the guiding principle in show selection.
Anything Goes, Cole Porter
Sweet Charity, Cy Coleman, Dorothy Fields and Neil Simon
Rent, Jonathan Larson
Guys and Dolls, Frank Loesser, Jo Swerling, Abe Burrows
Sweeney Todd, Stephen Sondheim and Hugh Wheeler
Bonnie and Clyde, Frank Wildhorn, Don Black, Ivan Menchell
Fame, José Fernandez, Steve Margoshes, Jacques Levy
You are welcome to make an application for a musical that is not on the above shortlist. However, please ear in mind that performance rights must be available for an amateur performance in March 2020 in Cambridge.
When enquiring with rights holders, you must make them aware that the show will run for up to 14 performances, will be advertised beyond the University campus, and tickets will be sold online. You must check this carefully before applying. If rights are not available for the show with which you apply, we will not be able to process your application.
Other Information
You can apply with more than one production. You should be aware, however, that spreading yourself too thinly can weaken all your applications: we are interested in a passion for a specific production rather than a general desire to stage something.
Our resident companies are committed to open auditions/applications for cast and crew positions. If you are applying with a show that has been pre-cast, please be aware that they may not be able to offer you funding.
We are only accepting applications via the Google Form; please do not send in applications via email. 
If you have difficulty with the form or any other questions, please contact us.