Involvement in Non-Student Theatre
There are so many ways for members of our local community to get involved in productions at the ADC Theatre and Corpus Playroom outside of University term time. Find out more below!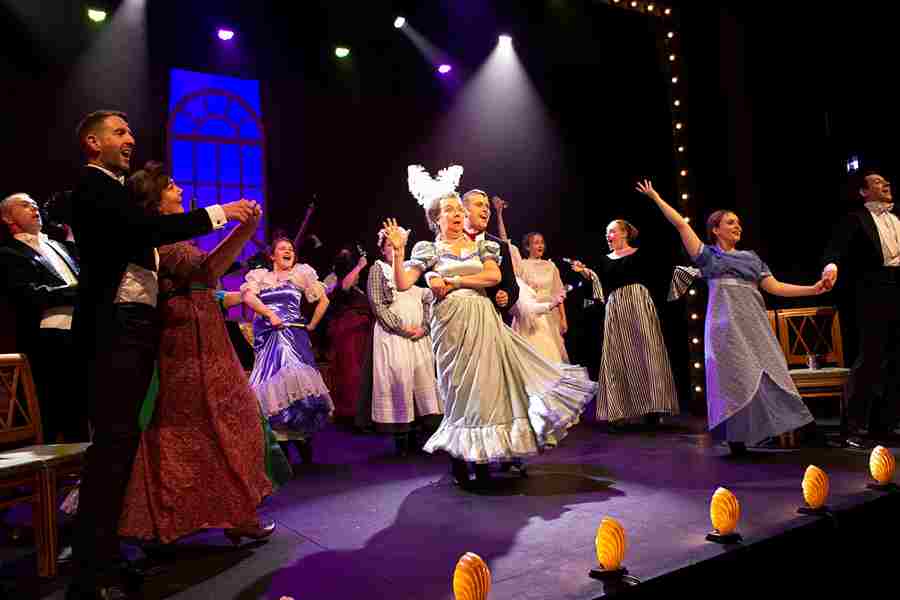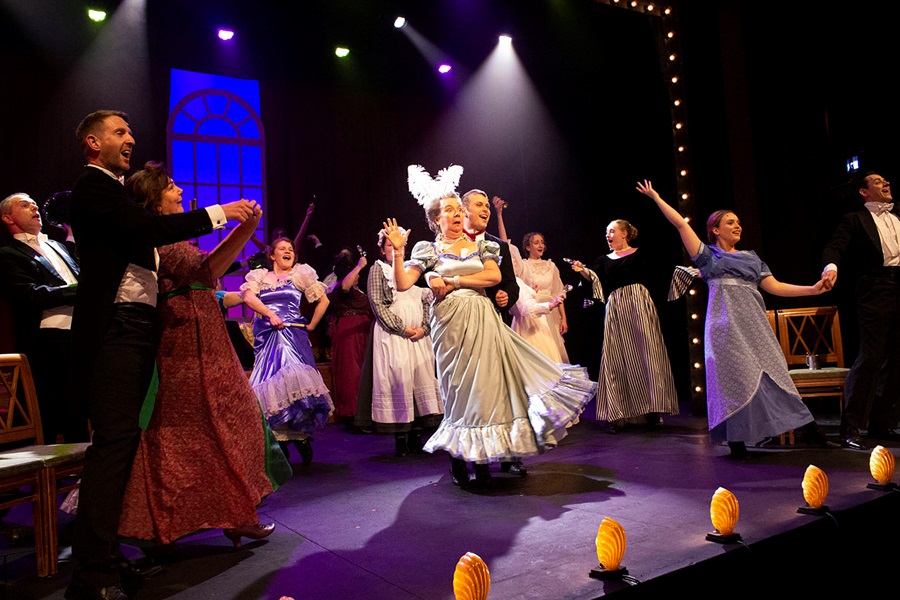 Even if you are not a student at the University of Cambridge, there are still opportunities for you to get involved in amateur theatre at the ADC Theatre or Corpus Playroom. We host an active programme of shows in between student terms, with slots for performances by local amateur dramatic groups every September, April and July. Directing and performing opportunities tend to be advertised on the websites and social media pages of individual societies, while technical and design vacancies will be listed by the Penguin Club.
Performing
The easiest way to get involved with acting in non-student shows at the ADC Theatre is to contact one of Cambridge's local amateur production companies.
There are two amateur dramatic companies who regularly produce plays with us: the Combined Actors of Cambridge and BAWDS. These companies detail upcoming auditions on their website, and encourage actors of all ages, backgrounds and abilities to get involved.
If you are interested in musical theatre, there are two amateur musical theatre companies who regularly work at the Theatre: the Pied Pipers and the Festival Players. Auditions are advertised on their websites.
Other groups performing a range of musicals and drama include Cambridge Theatre Company, Corkscrew Theatre Company and Between the Bars.
Auditions tend to be advertised online and by social media between 6-12 months in advance, so be sure to keep an eye on their websites to make sure you don't miss out on the latest opportunities to get involved!
Contact details for all local companies can be found on their websites.
Backstage
The easiest way to get involved with backstage work on non-student shows at the ADC Theatre is to contact The Penguin Club. 
The Penguin Club is a group of enthusiastic Cambridge-based volunteers who enjoy making the technical side of shows come together. They work on design and technical theatre in venues around the city and regularly meet socially to catch up on current productions and techie life!
Anyone with an interest in theatre and backstage work is welcome to join, from absolute beginners to people with years of experience. They are always on the lookout for new members and if you want to join The Penguins, check out their Get Involved page here.
The Club regularly advertise opportunities to their members including in: stage management, lighting design, sound design, props management, set construction, set and costume design, and more!
For more information, go to their website or email them on clubcontact@penguinclub.org.uk. You can also find them on Facebook (Penguin Club) or Twitter @TheatrePenguins.
The Penguin Club has been helping to stage amateur dramatic and musical productions in and around Cambridge since 1983; they do not perform and they do not provide set, costume or prop hire.
New Writing
If you have a new play that you would like to showcase, the best opportunity for this would be to pitch the show to the Cambridge Festival of Drama which runs at the ADC Theatre every September. 
Directing
Directing opportunities are typically advertised by individual companies on an ad hoc basis. Some groups will select a show and then advertise for a core creative team (Directors, Musical Directors, Choreographers etc) while others welcome enthusiastic prospective Directors to present a show of their choice. Some previous Directing experience is typically required for our ADC Mainshows, so prospective Directors are encouraged to reach out to individual show teams to see if they are looking for Assistant or Associate Directors to gain some initial experience first.
Please note that there are restrictions on which titles we can perform on an amateur basis at the ADC and geographical restrictions on the availability of performing rights often apply.
Most rights for shows are held by the following three companies:
If you are looking at a show that is not held by one of these rightsholders, then you must check elsewhere whether amateur performance rights are available.
Many rights agreements do not permit changes to be made to the show's script, period, setting, or characters (including their gender).
We are also unlikely to programme a show which has been on at the ADC Theatre or Corpus Playroom already in the last 5 years. Please check camdram.net for information on when shows have last been staged with us.
The local non-student companies are also unlikely to accept a pitch from a Director for a show which has been performed on an amateur basis elsewhere in Cambridge and neighbouring towns in the last five years.