ADC Bar
The ADC Bar is a popular venue for a drink, whether or not you're seeing a show. With a friendly atmosphere and student prices, it is the perfect place to relax and meet friends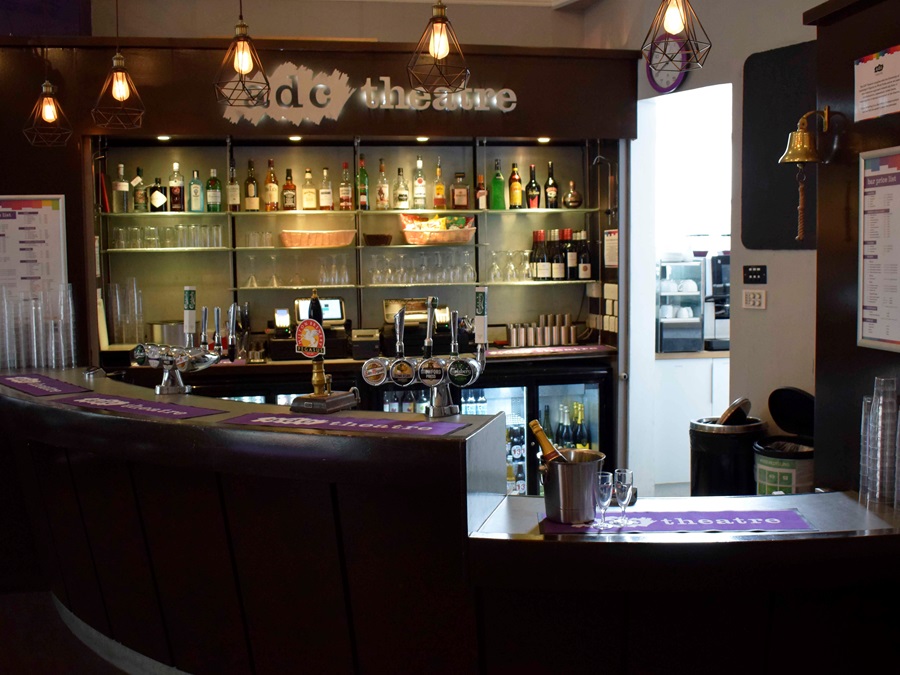 We regret that we are not able to open the ADC Bar at present under current social distancing restrictions. We plan to re-open the Bar as soon as it is safe to do so - please check our website and social media channels for the latest updates!
The ADC Bar is typically open 45 minutes before each evening performance (30 minutes before a matinee) and regularly stays open until the early hours of the morning.
We pride ourselves on our wine provided by Cambridge Wine Merchants, real ale from the local Milton Brewery, a wide range of gins, whiskys and other spirits, and our interval ice cream from  Beechdeans.
We are famed for our Cocktail of the Week, themed to complement our current productions.
ADC Friends and Fellows can enjoy discounts of up to 15% on drinks and snacks bought from the bar. You can find out more about what our membership programme has to offer here.
To apply for a casual role at the ADC Bar please click here.