Ellie Mitchell, current Production Manager of the ADC Theatre and former CUADC Secretary, talks about a part of our stage that you don't see from the audience - the PS Wing.
The Prompt Side (PS) wing of the ADC Theatre stage is notoriously a mess. I have never, in my six years of experience, seen it properly tidy. There are unwritten rules that say the tab rack must never be packed properly, there must always be at least forty-seven odd screws on the floor, the presence of a festering and forgotten coffee mug is vital to its ecosystem, and a grievous fate will befall any show called from an SM desk that does not hold at least four dried-up pens, seven dead batteries, two snack wrappers, one unsharpened pencil, five rolls of tape, one empty water bottle, half the notes for an unfinished supervision essay, and most of last week's cue script.

All the debris and detritus produced by several years of shows has washed up in the PS wing and will probably decompose there. For every three items you dispose of, four more appear. It is a constant source of contention at get-outs, a seemingly bottomless pit of lost property, and a health and safety officer's nightmare. It is one of my favourite places in the whole world.
Two iterations of the Stage Manager's desk
I came to Cambridge from a washed-out state comprehensive with a very inactive drama department, so when I first decided I wanted to try theatre I applied for the smallest role I could find, which was as an Assistant Stage Manager for the Week 3 ADC Mainshow, Sophiatown. I was a timid first-year who didn't know the first thing about theatre and was more than a little intimidated by all the people who did seem to know a lot. I really didn't want to let anyone down. I figured I probably didn't have the time to do a lot besides my degree anyway, so I agreed to source a few props and go on a trip to the costume store to help carry things. I said I would maybe drop in on the get-in if I finished my essay on time. These little glimpses into the theatre world were fascinating, but I was still very focused on my degree.

Then show week happened. Suddenly, I was at the theatre every evening, in that blues-lit and messy wing that is so dear to me now. I was responsible for ensuring the right props were on the right tables for the right scene. I ran costumes to the other wing for changes. I had to remember what the set changes were and help with them. I swept and mopped the stage. Once, I had to slip onstage mid-scene to turn on some lights that had been forgotten. These sound like such small things, such nothings, but they were so big for me. I fell head over heels in love with the thrill of it all and it was suddenly oh so easy to fit theatre in alongside my degree.

Within a few months I would be in that wing working out how to papier-mâché the stage (don't ask) for Pravda, which was the first ADC Mainshow I was to Produce, and later Assistant Stage Managing again for RENT, the biggest musical of the year. Within a few years I would be Stage Managing the following year's biggest musical, West Side Story, Producing more ADC Mainshows, and branching out into Set Design. I would find myself sitting in the PS wing, sprinkling glitter on a giant gold penis which I had inflated, painted, and carried from my college room through the centre of Cambridge to the Theatre. I would find myself wheeling an antique wheelbarrow, filled with branches from college gardeners, down Sidney Street and up to the PS wing. I would make so many colour-coded spreadsheets there. I would build a sofa out of flameproofed haybales. I would make friends who are now my best friends. Within four years I would be Production Manager, asking students who reminded me of myself to please please try to tidy the wing, and knowing they wouldn't. 
The PS wing in it's normal state at the end of get-out versus the one time it was clear enough to be painted by the students!
As Production Manager, I got so used to the PS wing that I barely noticed it or its significance to me anymore, but the time away has made it unfamiliar again. Returning to the theatre precisely one hundred days after we closed our doors on the pandemic, I was so surprised to feel as if I were stepping into the PS wing for the first time. I had forgotten that unmistakable smell of layers upon layers of Flints black paint, decades of dust, lost script pages, and musty drapes. All my fond memories of the time I've spent in that wing came flooding back – dancing along to musical numbers, frantically drilling door handles back onto doors during loud instrumentals, mocking friends mercilessly over cans, playing wing tetris with bulky set pieces, and taking interval naps on metrodeck.

It is safe to say that I am going to miss almost everything about the ADC Theatre when I go at the end of August, but the PS wing has a particularly special place in my heart. The ADC is so well-known for producing famous actors and comedians, but for me it is the resources and training that it offers to those working behind the scenes which makes it so remarkable. For me, the PS wing is where the real drama happens. It's where get-in arguments are had, where scene changes are hurriedly planned, and where problems are solved. It's where the best dancing takes place, where the best ideas are thought of, and where the best friendships are formed. It's where I fell in love with theatre.

I am so excited for all the future students who will go on to experience and take their parts in this backstage drama. What the ADC Theatre offers is so special. It deserves support and it deserves investment, so that students like me who arrive not knowing the first thing about theatre can continue to leave with the tools and training to pursue a career in the industry. One day, one of those students might even tidy the PS wing properly.
Ellie Mitchell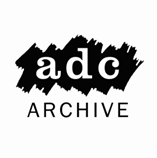 ADC Archive aims to collect and share your memories and personal experiences of the theatre. Whether you are a current student, alumnus, former employee, or patron of the theatre, we want to hear from you! To submit your story, or for more information, please send an email to archive@adctheatre.com. To view other submissions to the archive you can click here.

Whilst you are here
As with other theatres and small arts venues up and down the country, closing our doors has had a significant impact on our financial position. If you are able to consider making a donation to the ADC Theatre please click here.