Hamlet learns of his father's sudden death, whilst watching his mother re-marry his uncle within weeks. Devastated by grief, Hamlet must grapple with relationships, family and his own unstable mind, as reality and his fantasies blur. Assistant Director, Flo Winkley, tells us about our upcoming production of William Shakespeare's 'Hamlet'.
Why did you want to stage Hamlet?
Hamlet, arguably some of Shakespeare's best writing, presents ghosts, murders and madness. I wanted to create a version of the script that brings the audience into the young prince's mind. We wanted to place an emphasis on the relationships between the characters, which are affected by age and gender in ways still highly relevant to modern audiences. This is why our Hamlet is young, his volatility accessible and understandable. We also hope to breathe purpose, dimension, and depth into the character of Hamlet, leaning into his youth and the difficulties that come with this. We were inspired by the Robert Icke script edit to flesh out Ophelia's character and give her more of an arc. We decided to make Polonius a woman and really play into her motherhood, so that we buy into Ophelia's madness as stemming directly from her mother's death.
What makes this show unique?
As Hamlet and his mental state drive the play, his identity and how this affects his relationship with others is for me one of the play's most crucial elements. Our interpretation of Hamlet will invite the audience into the psyche of the unstable Prince. We want the audience to enter immersed in their own lives and leave the play unable to distinguish the tragic events from the creations of his mind. As Hamlet's 'antic disposition' veers towards a more genuine madness, we use devised moments between actors to show action that feels almost like a trick of the light, the audience unsure if Hamlet's mind is deceiving them all.
The play holds the memory of its original setting whilst being outside of a specific time or location. With costumes and behaviour that cannot be tied to a particular era, we want the character's presentation to fall somewhere between their reality and Hamlet's impression of them. This will allow further ambiguity to cast over the events the audience sees unfolding and whether Hamlet is able to trust his mind.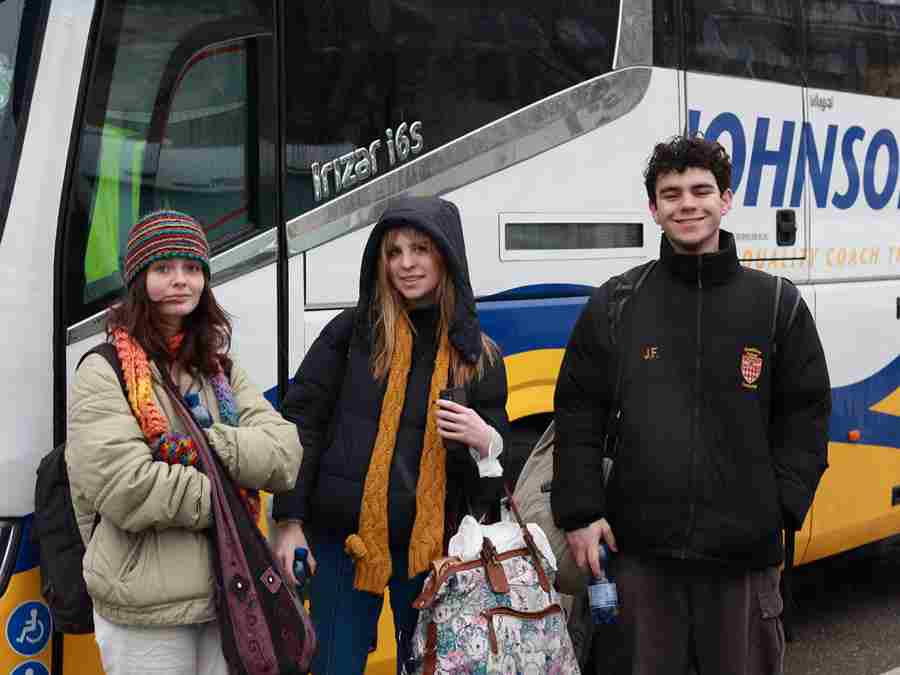 Why should you come along and see this show?
Hamlet is a play deeply rooted in the complex psychology of its central characters. We are presented with ghosts, revenge and betrayal all whilst we watch the young prince grapple with reality. Frank McGuinness wrote that 'Hamlet is a play of lost innocence, and the most pronounced, perhaps, is the audience's'. I think that this captures part of the play's magic. When the audience begins they are immersed in their own lives and presented with a man who is consumed by ghosts and possible insanity. When they leave they have lost certainty over who is good and over who is sane and have to grapple with the uncertainty and unfinishedness that the play pushed onto them. This highlights the exciting psychological side to the play both in terms of what happens in and around Hamlet's mind, and in terms of what this means for the audience.
What have you found to be the most challenging part of the production process?
The most challenging part was keeping the show fresh each time, as there were so many shows. As we placed an emphasis on characterisation, we tried to facilitate a high level of freedom for the actors to explore shifting dynamics and uncover new elements of each character – attempting to keep the show organic throughout the tour. All the different venues allowed for exciting, new spaces and so the show felt varied in each in each place. Different audiences also responded to their own parts, finding other moments funny or gasping at different points. The actors could bounce off each audience and inject new energy into their performances. This also became the most rewarding part, sitting in the audience and expecting something slightly changed every time.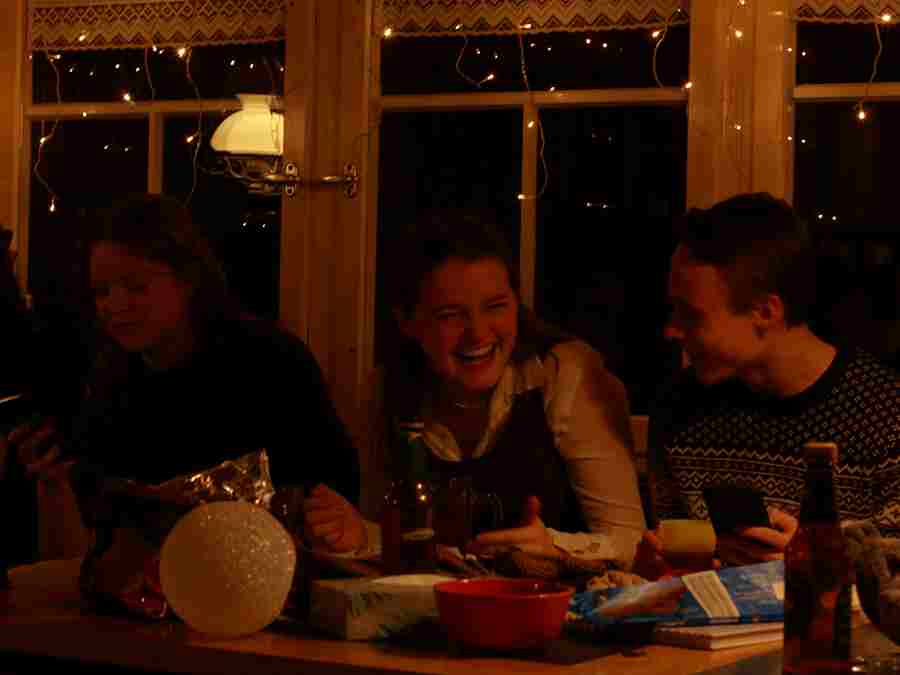 How was the tour?
A fun story was when our first audience in Antwerp were cheering and clapping after the actors had done their curtain call. They carried on applauding for what felt like forever and the actors backstage didn't know what to do. It turns out an encore bow is normal in European countries – especially if they enjoyed the show – and so in later venues, the cast knew exactly what to do and came on for two or even three bows!
We enjoyed boogieing to Christmas music at get-outs, watching Love Actually on the coach journey, playing endless games of cards, and the tradition of the pantomime performed in the chalet (with each of us playing another cast/crew member).
Hamlet opens at the ADC Theatre on Tuesday 17 January at 7.45PM and runs all this week.
Get your tickets now from www.adctheatre.com/hamlet