It's a hard life being a dancer. Just ask the graduates of the Central School of Ballet. "I think people are like, well, dancing for a living, it's no biggie," says Ellie Fergusson, with a grin. "But if you take more than two days off it's a setback."
"We're in the studio every day, doing the same thing over and over again", adds her fellow third-year student Fynn McCarthy.  "It's physically and mentally draining.  You have to have a passion for what you do because if you didn't, you'd give up."
Fortunately, both students, who are both 18, do adore their profession – and the pleasure of performing drives them on.  Fergusson won the BBC's greatest dancer competition when she was just 14 and appeared, as a prize on Strictly Come Dancing.  "That was crazy, because I'd been watching that show since I was tiny.  Then when I got there it was amazing."
The audience reaction is still what makes her dance.  "It's my favourite part," she says.  McCarthy chips in: "It's that natural love of dance that keeps you going and then when you hear the applause, it's just such a great feeling."
Both are getting used to the cheers.  They are now on tour as part of Ballet Central, the company made up of Central School's graduate class, that takes ballet to parts of the UK that are poorly served by dance.  The mixed bill on their tour features new works by the hot young choreographer Morgann Runacre-Temple (a Central alumna), and one by the contemporary star Darshan Singh Bhuller. There is also a work based on Pygmalion by Sophie Laplane (another alumna) and one inspired by Snow White, choreographed by the company's co-founder Michael Pink. Then there are two classic English ballets by the Royal Ballet's founder choreographer Frederick Ashton, the abstract Monotones and the romantic story ballet The Two Pigeons.
It all adds up to a varied evening of entertainment for audiences.  "I just hope they will enjoy it," says Fergusson.  "Each piece is so different.  They can just relax into it."
For Kate Coyne, artistic director of the Central School of Ballet, the tour is an important part of what the school can offer.  For the young dancers, it gives them important experience of performing, but also a chance to understand what it takes to put on a show.  They not only dance each night, but also lay the floors, fix the lights, steam the costumes, and then at the end of the show, take their ballet shoes off and put on their steel-capped boots, to pack everything up. 
"I've employed people from Central when I was running a dance company, and there is something quite special about them being able to put a show into context and understand that it is not just about them, it's about everyone else doing their job.  There's a humility about it. It's a real group effort and it turns them into a company," she says.
"They absolutely love it. It builds a special camaraderie.  On tour, they have to do things they've never done before, perhaps be a bit vulnerable.  But at the end, they feel really powerful.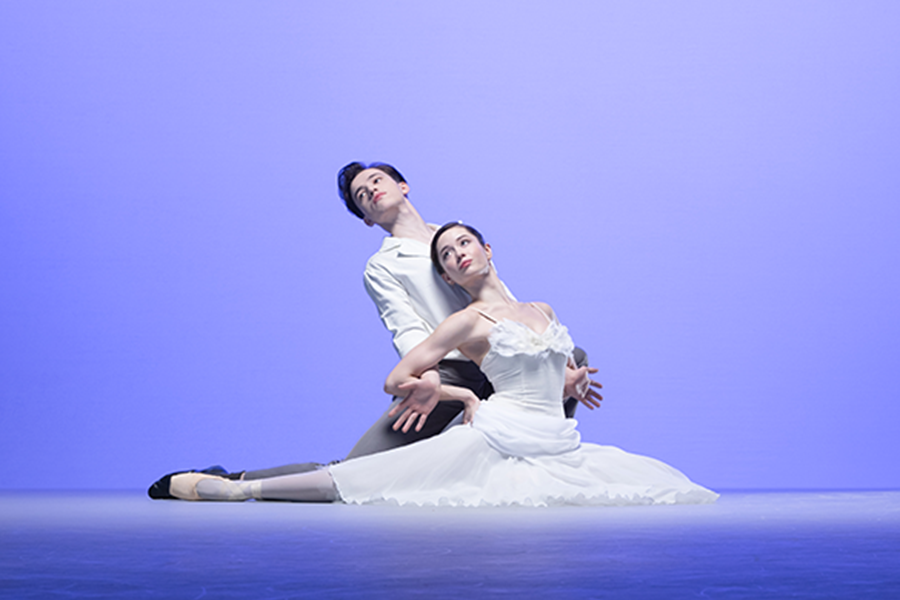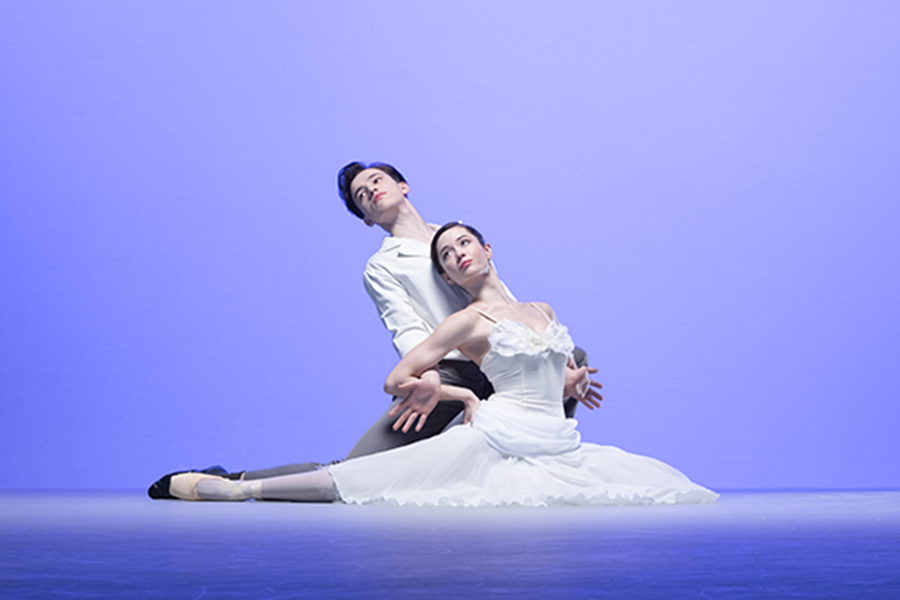 From the audience's point of view, the deliberately cheap tickets and small venues provide an entry point into an art form that can entrance and delight, but too often is seen as unaffordable.  "I hope we are building a young audience," Coyne says.  "There are definitely students who have come into the school because they've seen Ballet Central on tour and that's what they want to do."
Fergusson knew she wanted to be a dancer from a young age; but McCarthy was only inspired to take up ballet at the age of 13, after he had seen Matthew Bourne's Swan Lake.  Both recognise that ballet technique provides a sure grounding for their future.  Both also recognise that in a tough industry, the ability to turn their hand and their bodies to anything is a strength.  "It's good to have varied styles because not everyone wants to do the same thing," McCarthy says.
This very much fits with the ethos of the Central School, which was founded 40 years ago by the dancer Christopher Gable. Gable danced with the Royal Ballet – he created the role of the boy in The Two Pigeons – and later ran Northern Ballet.  But he also had a successful career as an actor, and he wanted to create a school that emphasised the dramatic qualities of dance and its power as an expressive form.   Now the school offers vocational degree courses in dance, validated by the University of Kent.
"The school has an incredible history of wanting to keep ballet relevant," says Coyne.  "We are helping students to get into the dance industry, and to make their skills relevant to the industry, whether they end up joining a company, or working in commercial dance or on a cruise ship."
Creating new works with choreographers is part of this.  "I think it's key that they know how to work with choreographers, and with artists who create and stage dance.  It takes real practice and discipline to understand what is being asked of you.  Sometimes you are asked to learn steps very precisely, sometimes to improvise.  We are preparing people for all those possibilities.
"You have to be very sensitive artists.  But on top of that, you must be technically competent.  Directors of companies want people who are artistic, but who also are strong, can point their feet, can dance a pas de deux with someone else.  We try to drill down into the essentials of what is now to be a dancer."
Ballet is the bedrock of everything that is taught at the school.  But the undergraduates also learn different contemporary techniques – and Coyne has just recruited Alex Brown, a sports scientist from Millwall Football Club, to improve the students' strength and conditioning.  "I hope he will not only help us teach them about injury prevention, but also unleash a different performance ability," she says.  "Thinking about some of the things athletes work on will increase their understanding of how their body works. Injury prevention and enhanced performance go hand in hand."
Coyne herself was trained at the Royal Ballet School and then pursued her career with contemporary companies, including working alongside the great avant-garde choreographer and performer Michael Clark.  Confidence in their difference and their abilities, is another quality she hopes to encourage in the Central students.
"I want us to be a school that has an individualistic approach to all the dancers," she says.  "We don't just take a certain type of body that will be good in a corps de ballet.  There's a different range to our dancers. Company directors always think they want small women and tall men but that can go out of the window because they see them on stage and just think 'that's a really good dancer.'  At Central we can think about each student, and what the best outcome for them might be."
As Fergusson and McCarthy look to their futures, that training will stand them in good stead.  "I am glad I have had a chance to showcase what I can do," says Fergusson.  "My dream is to dance for Matthew Bourne's New Adventures, but I don't know what's going to happen.  For now, it's just nice to start performing on stage, and show off all the hard work we've done."
There are limited tickets remaining for Ballet Central's visit to the ADC Theatre in July. Get your tickets now here.
Ballet Central
Friday 07 July 2023, 7.45PM
ADC Theatre