Emma Vieceli plays Lillian Hellman in BAWDS' upcoming production of 'Little Wars'. We asked her a few questions about the show, read on to see what she had to say!
What have been the challenges of presenting a real-life figure from history on the stage?
The play is very much a 'historical fantasy' in that the women in it didn't all necessarily meet. In fact, Lillian and Gertrude especially never really talked. It's a great chance to imagine how things might have gone if they had, but the challenge then is in capturing elements of a real person in an unreal setting; understanding how much of who you're portraying is the real human who lived, or the character in the play. I think Lillian for me especially has been fun in that so much of her actual life and reminiscence has been accused of being false in the years since. As someone playing her, I have to believe in her entirely. We can't bring someone to life if we aren't on their side. I want to believe in Lillian and sympathise with her choices and her reasons for them.
Which part of your character is most, or least, like you?
Most like: Lillian was a woman in a man's world. She was writing for Hollywood and Broadway at a time when few women were. I think she likely built up some chameleonic skills, strong defences and tough skin, and the character she is in the play says as much. As a woman working in an industry that has historically favoured male creators myself, I've maybe got a little of that same bitterness and paranoia in me; the pushed-down fear that it could all be taken away so easily. A disguised fragility. Barbed sensitivity.
Least like: Lillian knows how to make a point. How to stand up, for herself or for others. She wasn't afraid of not being liked. I'd love just a little of her strength and courage in my life.
What is your favourite part of the show? 
Lillian's admission to being a 'bitch'. It's her most honest moment, I think. A frank and rare agreement with Gertrude. It says so much about where the conversation over the evening has taken her internally and suggests that underneath her words she's always assessing herself. This is when that spills out. Not as an apology but as a challenge.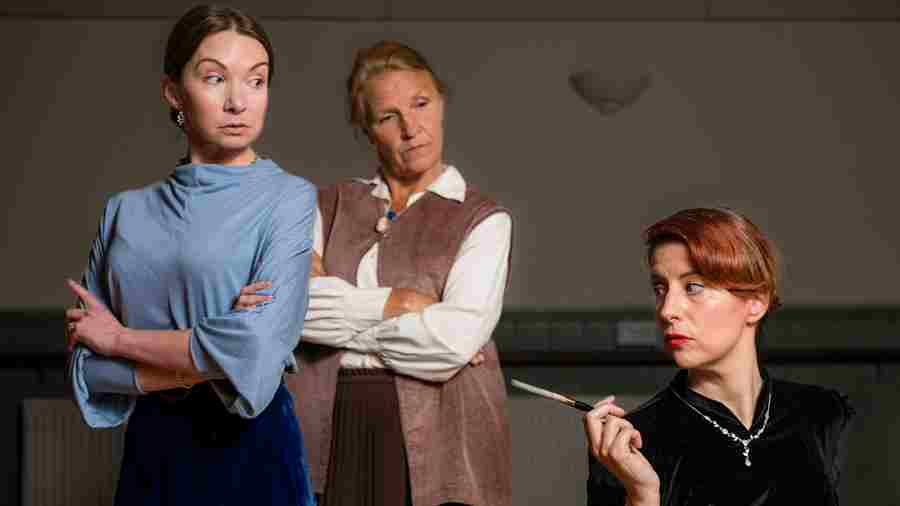 What have you learned about your real-life character, that surprises (even shocks) you?  
Lillian's lover, Dashiel Hammet, was in court several times because of his abusive treatment of women. I wonder just how much Lillian disassociated to be able to sleep at night.
What have you learnt from the rehearsal process?
Books are a trip hazard. Gertrude and Alice must have been very dexterous.
Why should someone come and see the show?
I could say the expected: that it's a rare, rare chance to see an entirely female production. And that's true. But more than that, it's witty, sometimes shocking. It's a fantastic dive into real figures and their possible workings. I think it's a play that explores these incredible women and the time they lived and (importantly) thrived in. This isn't another story about women facing adversity or struggling to be seen or heard…these women were at the top of their game. They were all success stories. They all struggled in personal ways alongside that, but history defines them by their wins first. The play explores how they react to seeing the world they've forged their paths in under threat...and that's fascinating.  
Little Wars
by Steven Carl McCasland
Tuesday 26 - Saturday 30 September 2023
Get your tickets here.
Find out more from the Director here.