Director, Lesley Ford, tells us about Corkscrew Theatre Company's upcoming production of Edward Albee's epic 'Who's Afraid of Virginia Woolf'.
At a time in our lives when there is so very much to be afraid of-the climate crisis, Putin, not to mention the next electricity bill, one thing that does not keep me awake at night is a big bad wolf or indeed Virginia Woolf although I'm sure she has struck fear into the hearts of many A level students over the years.
Although I am not actually afraid of Edward Albee's masterpiece it would be foolish to approach it with carefree and casual confidence.
It is a beast of a play - long with its three acts, all set in the same room and with four incredibly well-drawn, complex and equally screwed up characters.
It feels a bit like skipping off to conquer Everest with a pac-a-mac and an M&S sandwich .
But well-known Sherpa David John said it had to happen, he had to play George, and I had to direct it so here we are.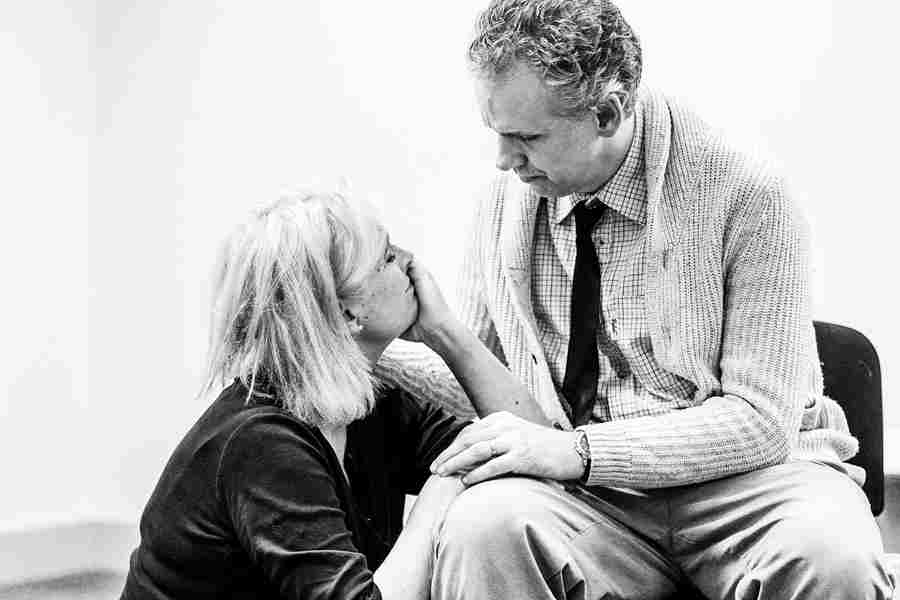 Thank goodness for the exceptional cast who came out to play. Also to fight, scream, get drunk, fall over, yell abuse – what larks! And they manage, with Albee's help of course, to make it tragically funny. Who doesn't like listening to a couple really ripping into one another over drinks? Come on! We've all done it.
We hope you will come and 'listen in' as George and Martha (old enough to know better) and Nick and Honey (young enough to have no idea) try to get to grips with reality versus illusion and the fictions we all build in our lives to make it all less scary so we are not afraid of even wolves.
You will see yourself in there - I hope not TOO much!
Who's Afraid of Virginia Woolf? by Edward Albee
Tuesday 19 - Saturday 23 September 2023, 19.30PM
Saturday 23 September 2023, 2PM
Get your tickets here.