ADC Theatre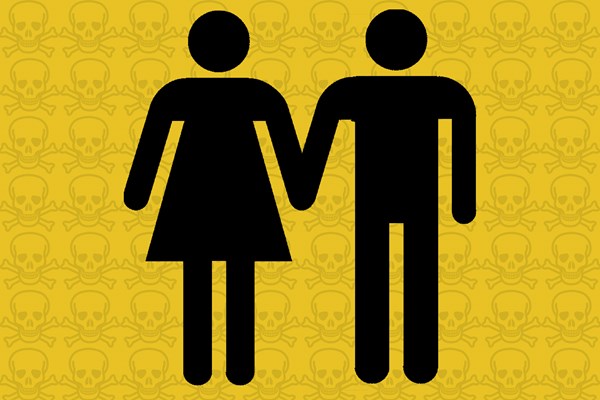 Thu 1 - Sat 10 June
Festival Players
Urinetown
Mark Hollmann and Greg Kotis
Urinetown is a political satire set in a not-so-distant future where a 20-year drought has crippled the city's water supplies, leading to a ban on private toilets in an effort to control water consumption.

Citizens must use the public, pay-per-use amenities owned and operated by Urine Good Company – a private malevolent corporation run by the corrupt Caldwell B Cladwell. Citizens who try to relieve themselves in the bushes risk being taken away to "Urinetown", a mysterious place where many have been sent, but no one ever returns.

The oppressed masses queue at the filthiest urinal in town, Public Amenity #9. With fee increases in the pipeline, the poor rise up under the leadership of dashing rebel Bobby Strong to fight the tyrannical regime for the right to make toilets free for all to use.

URINETOWN is a hilarious tale of greed, corruption, love, and revolution in a time when water is worth its weight in gold.

This production is recommended for ages 12 and above.

This amateur production is presented by arrangement with Music Theatre International (Europe)

Times
Thu 1 June at 7:45pm
Fri 2 June at 7:45pm
Sat 3 June at 7:45pm
Tue 6 June at 7:45pm
Wed 7 June at 7:45pm
Thu 8 June at 7:45pm
Fri 9 June at 7:45pm
Sat 10 June at 2:30pm
Sat 10 June at 7:45pm
The ADC Theatre is Britain's oldest University playhouse, today administered and maintained by the University of Cambridge. Plays have been presented on the site since 1855, when the Cambridge University Amateur Dramatic Club (CUADC) was founded, and the society met and performed in the back room of the Hoop Inn, which stood almost exactly where the ADC Theatre stands today.  Today, the ADC Theatre is the centre of University drama in Cambridge, run almost entirely by students with no Faculty involvement. 

Access
When you arrive at the ADC Theatre, there are power assisted doors to the Box Office. In the foyer there is a lift which leads up to the bar and auditorium. The accessible toilet is located on the ground floor across the foyer. Further information can be found here.
If you are booking a wheelchair seat in the ADC auditorium for the first time, please call the Box Office on 01223 300085 or email access@adctheatre.com. We will then alter the permissions of your ADC account so that you can access the wheelchair seats on our website when you book in the future. 
Complimentary tickets are available for full-time carers.
The ADC Theatre and Corpus Playroom is fitted with an infra-red audio system designed to help deaf and hard of hearing patrons. If you are using the system for the first time, please arrive early and seek advice from our Front of House team.
Assistance dogs are welcome in both of our venues. Please call the Box Office or email the above address when booking to ensure you are seated appropriately.