We asked Lucy Green who plays Karen Andre, the accused in 'Night of January 16th', some questions about the production.
Lucy, you play Karen. What appealed to you about the part, she sounds a complex person?
She is and I think that's what makes her so interesting. As the play reveals, she has had, shall we say, an interesting life. She met Bjorn Faulkner at eighteen and was suddenly thrust full-on into his business world and his life. She spent ten years working with, supporting and lifting the man she loves and suddenly that's all taken away from her with his death on the night of January 16th.
And is she intriguing for the audience?
I think so. She doesn't give a lot away, particularly at the start of the play, but there are plenty of moments she has which gives the audience a clear idea of who she is and ultimately whether or not she is capable of murder.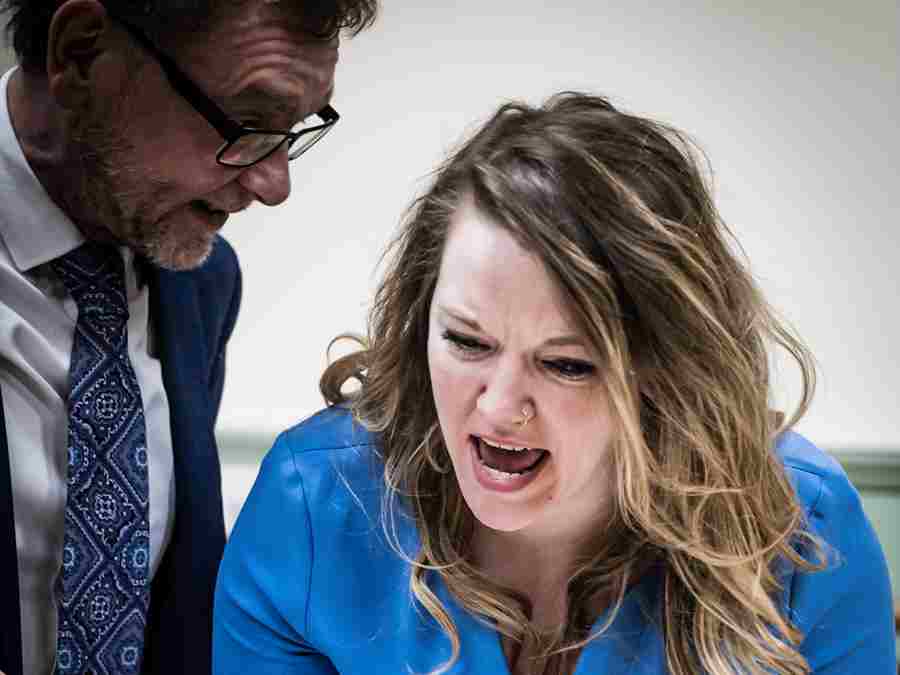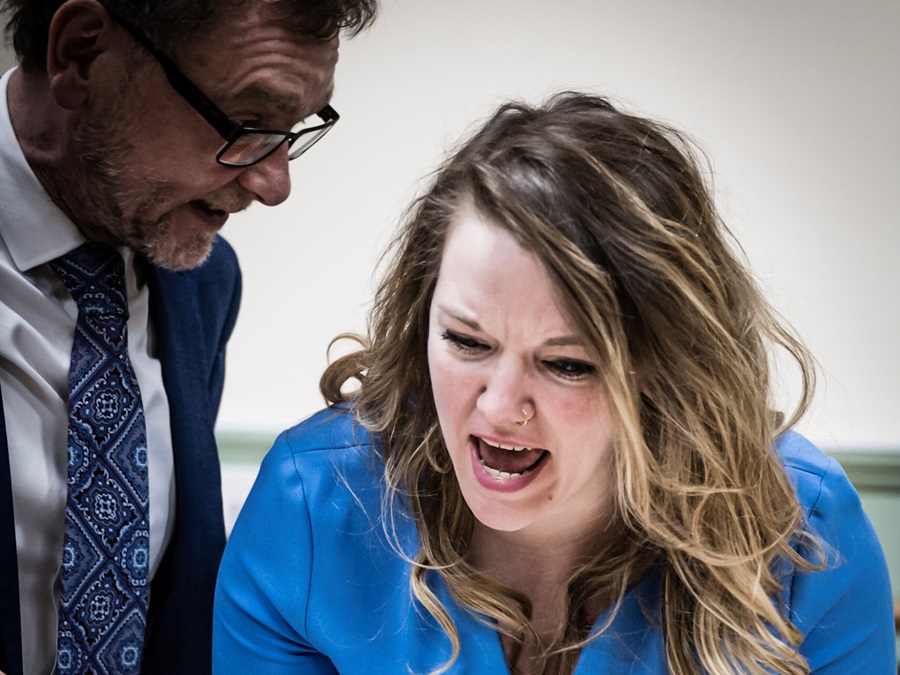 How do you feel about the audience deciding your fate each night?
It's exciting; for once, those of us on stage don't know how it will all end! Ultimately, do the audience think that Bjorn Faulkner committed suicide, and if they don't, do they think Karen is actually capable of his murder?  I think it's a great element that makes it interesting and keeps myself and the other actors on our toes. The audience can be a part of the play with us and answer the ultimate question … Guilty? ... or Not Guilty?
Night of January 16th runs at the ADC Theatre from Tuesday 25 April. Get your tickets here.
Night of January 16th
Tue 25 - Sat 29 April 2023, 7.45PM
Sat 29 April 2023, 2.30PM
Tickets from £11